Andean Jewels and Grave Goods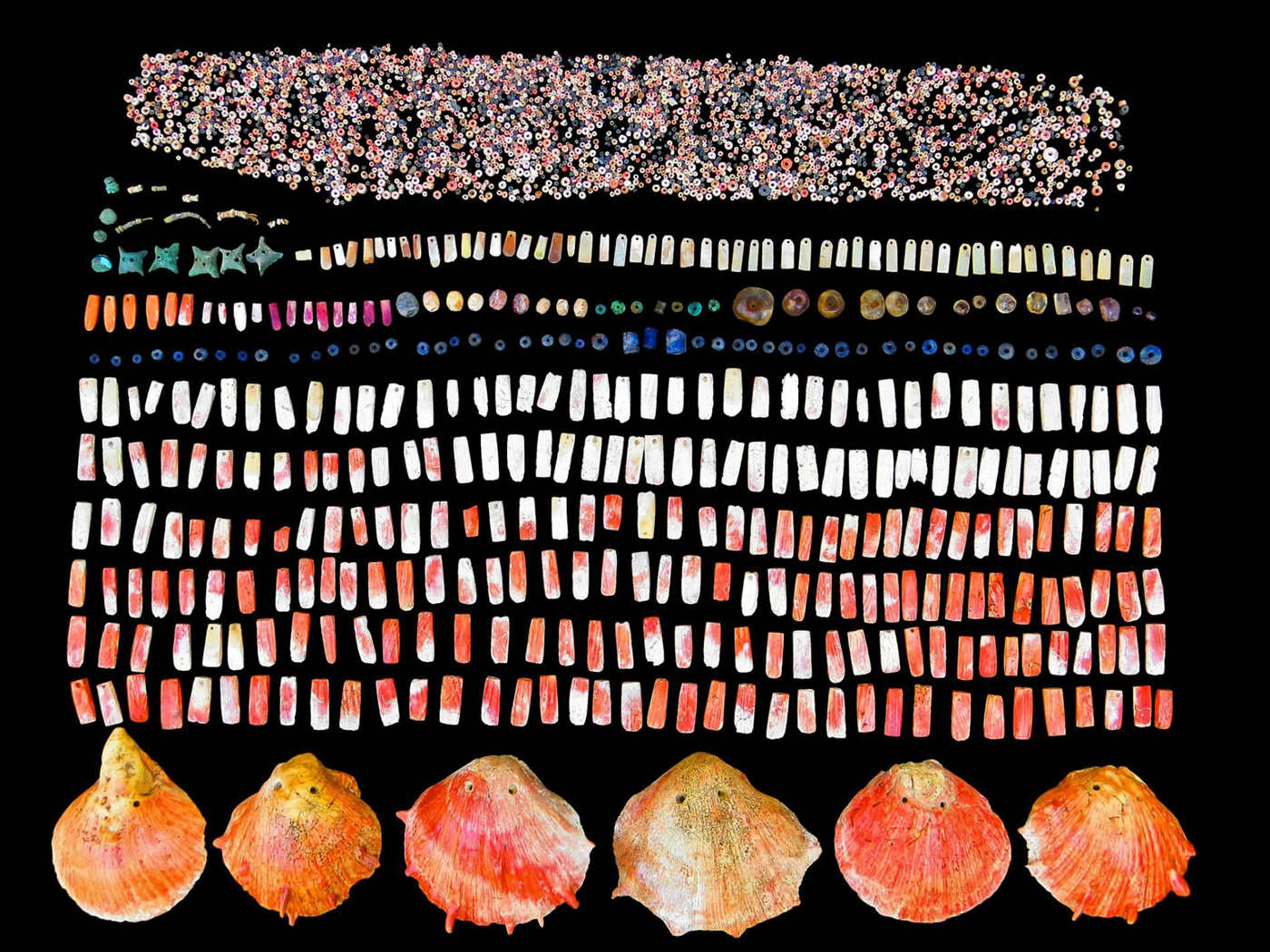 In a 2013 excavation at the site of Samanco, a team of archaeologists led by National Geographic grantee Matthew Helmer discovered a Chimú tomb filled with artifacts and the remains of artists. In the main chamber of this tomb, the mummies of these once-noble musicians and weavers were covered with necklaces made of lapis lazuli, turquoise, quartz, and the shells of spondylus (a spiny oyster). In the photo above, archaeologists have laid out the recovered beads in the order they may have been originally strung.
Text Source:
Williams, A.R. "Photos: Ancient Tomb of Chimú Nobles Found in Peru." National Geographic, December 2013.