Folklore Versus Reality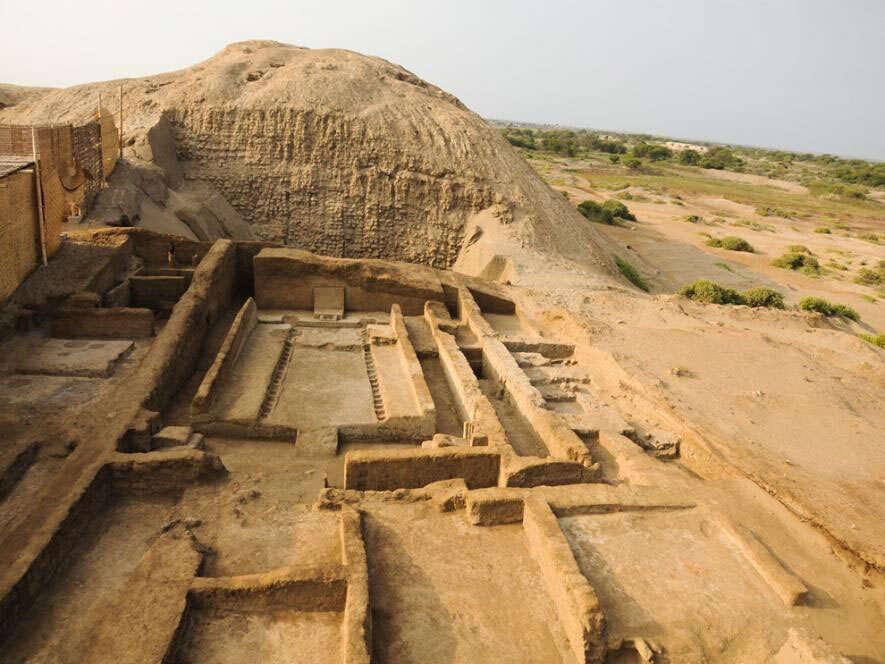 Part of an elaborate ceremonial complex, a temple with a throne (pictured against the far wall) suggests that people claiming to be descendants of Naylamp, the mythical founder of the Sicán, actually existed.
Some archaeologists suggest the Sicán people viewed themselves as descendants of Naylamp, a deity who supposedly founded their civilization. According to legend, Naylamp arrived from across the ocean with a huge fleet of rafts and warriors to forge a new society.
In 2006, Carlos Wester La Torre, director of the Brüning National Archaeological Museum, and a team of archaeologists excavated a complex of tombs near the modern city of Chiclayo. There they found a peculiar temple complex that suggests to them the temple's architects were indeed descendants of the legendary Naylamp. The complex dates to approximately when Naylamp is believed to have emerged.
Text Source:
Valle, Sabrina. "Pictures: "Mythical" Temple Found in Peru." National Geographic News January 2010.