Burials of Sicán's Elite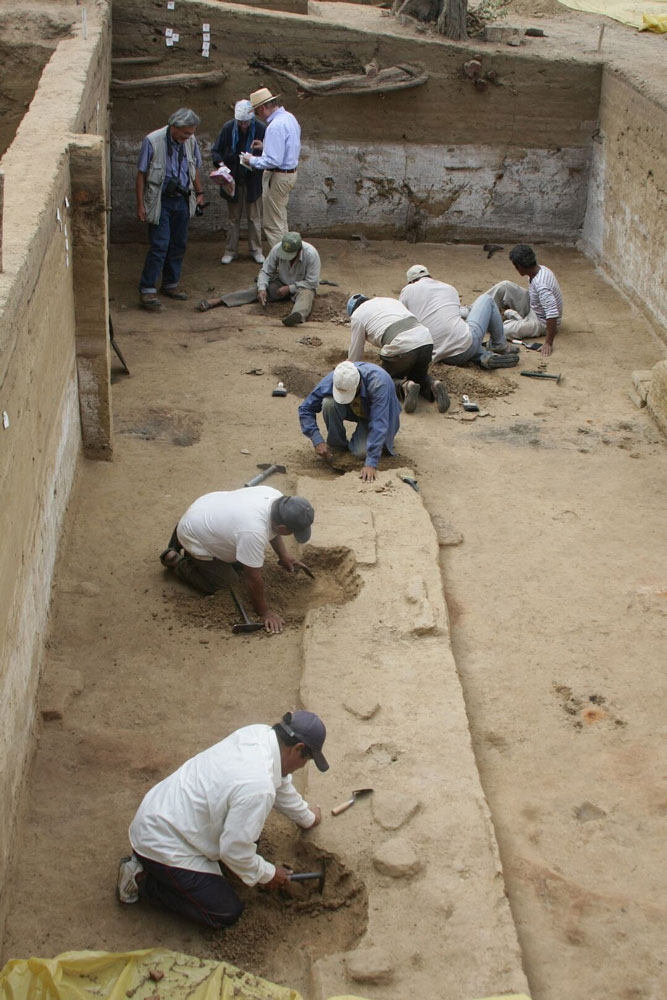 Archaeologist and National Geographic grantee Izumi Shimada discovered two tombs containing elite Sicán in 1991. One of the tombs contained nine skeletons, mostly young women, as well as a treasure trove of funerary offerings. The other tomb contained a nobleman with a rich set of grave goods. The nobleman was wearing a gold mask and four layers of beads over his chest. His tomb had six pairs of gold ear spools, a pair of gilded gloves, a staff with gold ornaments, six crowns, 400 bronze implements, and 400 shells. Altogether, the offerings included in his grave weighed about 1.2 tons.
Text Source:
"Tombs Yield Gold, Artifacts— and Bones." National Geographic Magazine Oct. 1992. National Geographic Virtual Library.