Sicán Sacrifice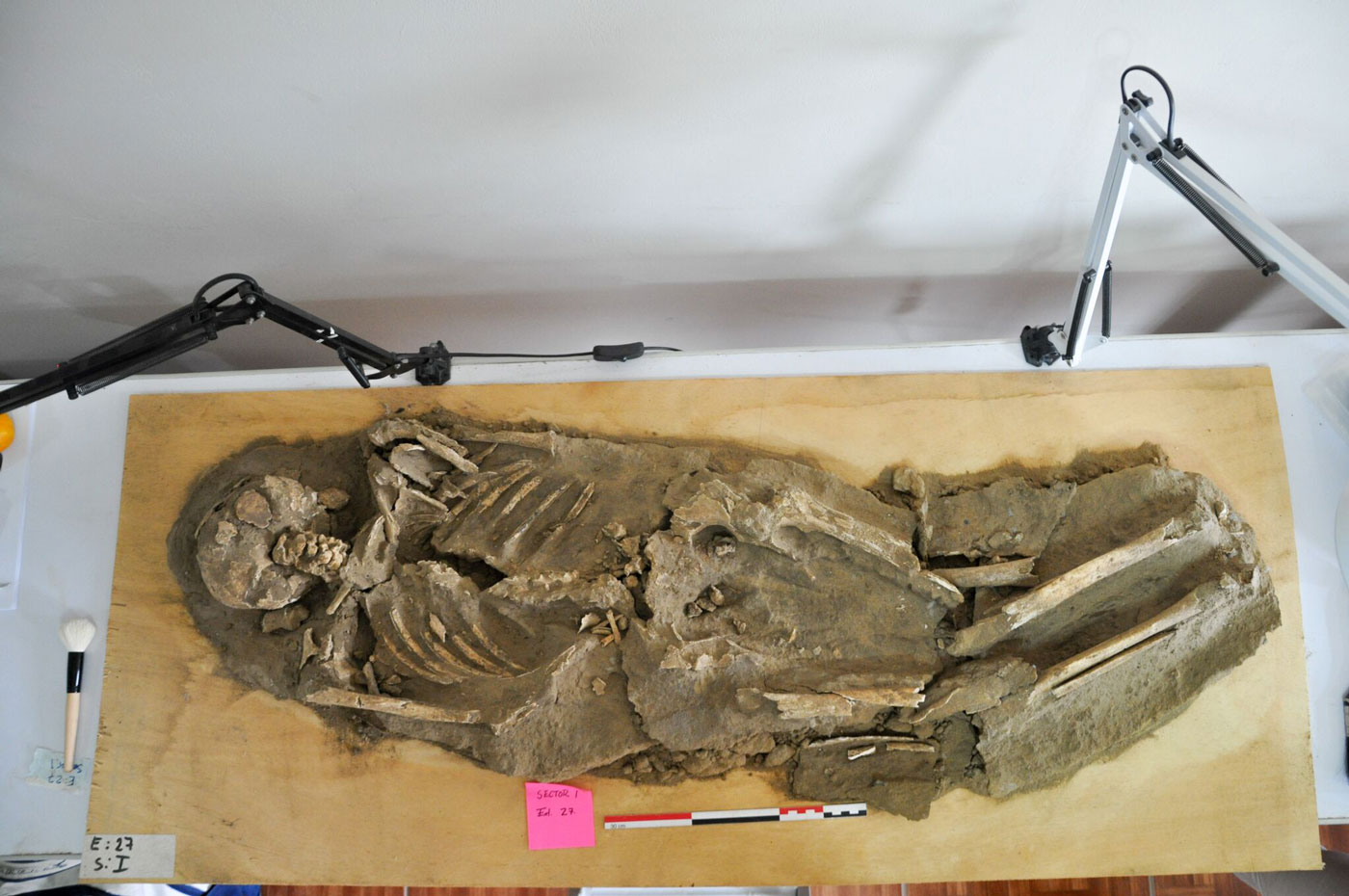 Peruvian crew chief Raul Saavedra and staff meticulously clean a skeleton discovered near the modern city of Chiclayo, which is close to the Sicán's ancient capital. The Sicán people—also known as the Lambayeque—ruled Peru's northern coast from about A.D. 800–1375.
In 2011, archaeologists found an apparent Sicán mass sacrifice while excavating next to the Huaca Las Ventanas pyramid. The tomb near this pyramid is located near the modern city of Chiclayo. According to Haagen Klaus, a bioarchaeologist and National Geographic grantee at George Mason University, the burial pit contains more than a hundred bodies. Almost all the bodies are adult males, except for two children who were each accompanied by an adult woman.
All the dead in the pit were likely willing participants from local communities engaged in a ritual that celebrated death so that "new life could emerge in the world," Klaus says.
Text Source:
Roach, John. "Mysterious Mass Sacrifice Found Near Ancient Peru Pyramid." National Geographic News December 2011.