1,000-year-old Pottery Factory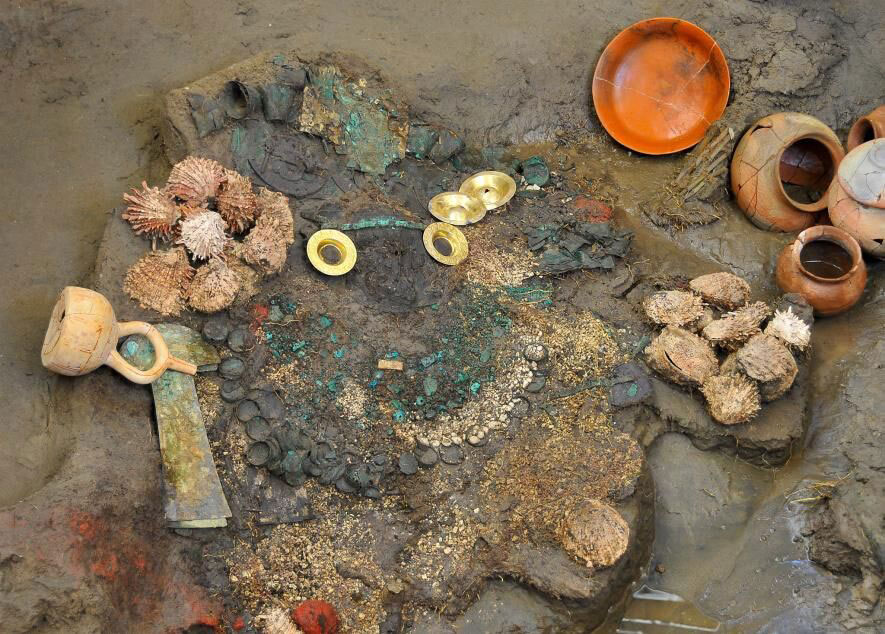 In 2001, Peruvian archaeologist Izumi Shimada received a National Geographic Society grant to excavate a pottery workshop at the Sicán site of Huaca Sialupe on Peru's northern coast. The discovery of this ancient pottery factory revealed more information about how the Sicán produced ceramics.
"This is the first time that a craft workshop of this time period has been extensively excavated and examined from a range of perspectives," he says. "Our study is producing a holistic understanding of pre-Hispanic craft production." Among the objects found were a dozen small, specialized kilns, which once produced high-quality black pottery, as well as detailed decorative ceramics made by pressing clay into molds.
Text Source:
"Feats of Clay." National Geographic Magazine June 2002. National Geographic Virtual Library.