Elite Graves of The Sicán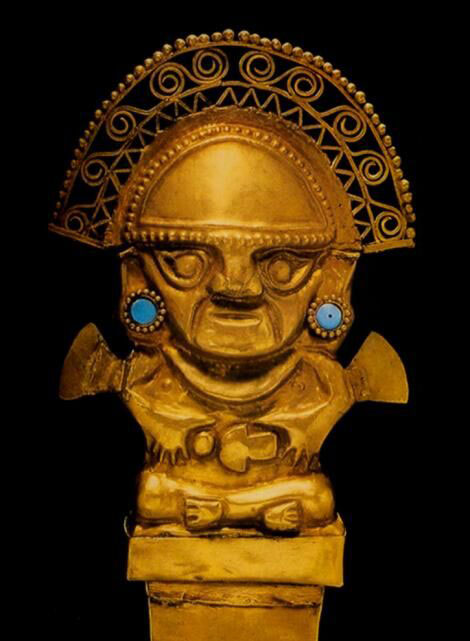 An ancient ceremonial knife called a tumi (pictured in the Brüning National Archaeological Museum) is embellished with a figure sitting on a throne, perhaps the legendary Naylamp.
A 2006 excavation led by archaeologist and National Geographic grantee Izumi Shimada resulted in the discovery of 22 artifact-laden tombs belonging to elite members of the Sicán. In addition to the remains of the Sicán elite, the tombs contained tumi, or ceremonial knives, as well as gold, copper, and bronze artifacts.
A total of twelve ceremonial knives were found during the excavation—two of which were decorated with the same supernatural motif. Shimada says some scholars believe the design on the knives represents a deity called Naylamp, a figure who, according to legend, founded the Sicán.
Text Source:
Hearn, Kelly. "Tombs of Pre-Inca Elite Discovered Under Peru Pyramid." National Geographic News November 2006