Recreating the Glory Days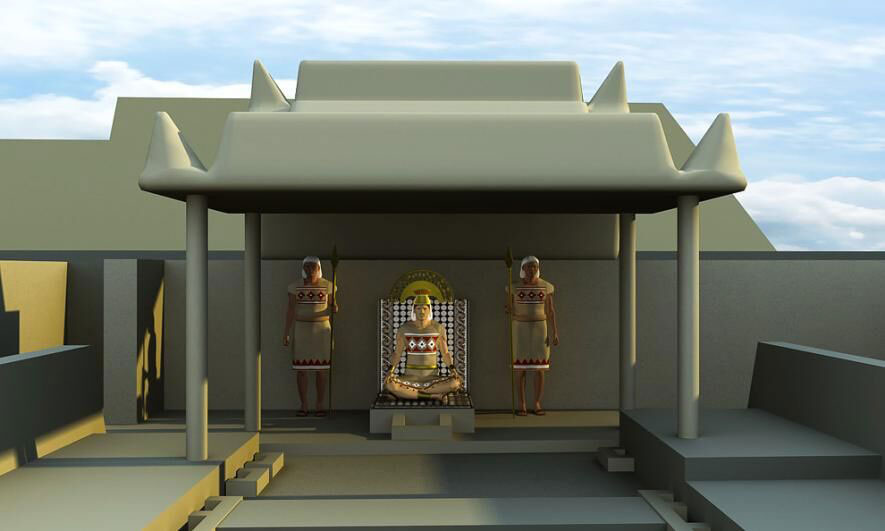 Archaeologists and historians combined forces to recreate scenes that may have taken place during the Sicán culture's heyday, around A.D. 1000. In a computer-generated image, a ruler seated at the throne is flanked by officials.
Text Source:
Valle, Sabrina. "Pictures: "Mythical" Temple Found in Peru." National Geographic News January 2010.