Gateway of the Sun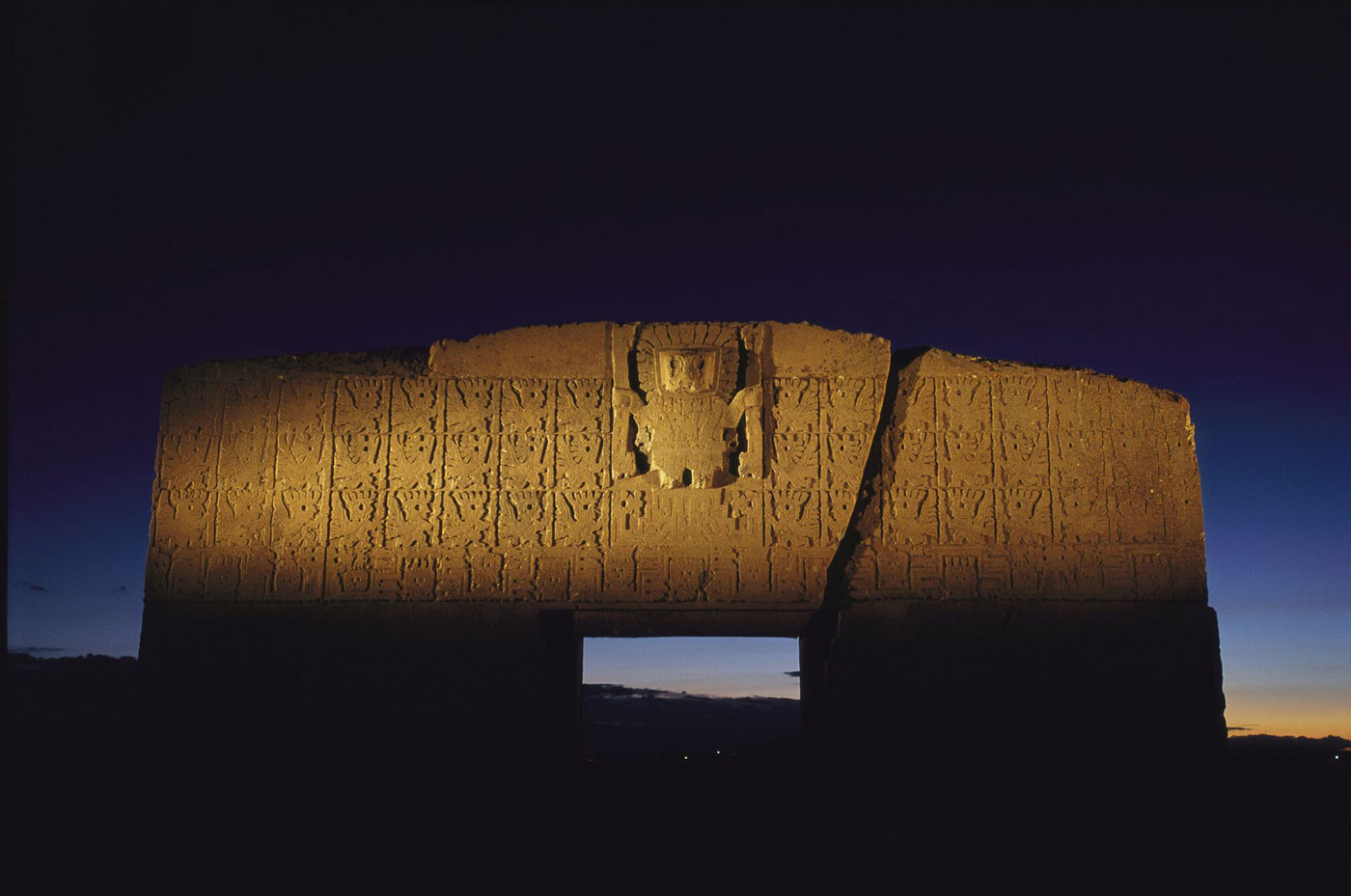 Gateway of the Sun, Kalasasaya Temple, Tiwanaku, Bolivia.
The stone doorway at the site of Tiwanaku, known as the Gateway of the Sun, was carved from a single monolith and depicts one of the principal icons of Tiwanaku (A.D. 400-1100) religion, a front-facing figure holding two staffs at arm's length. This figure appears to be a descendent of the old staff god of Chavín times, almost 2,000 years earlier. Flanking the figure are 48 intricately carved winged creatures, which some scholars suggest is a representation of an ancient calendar.
Text Source:
Morell, Virginia, and Kenneth Garrett. "Empires Across the Andes." National Geographic Magazine June 2002: 106+. National Geographic Virtual Library.
Photograph by
:
Kenneth Garrett/National Geographic Creative