Favorite Color of the Wari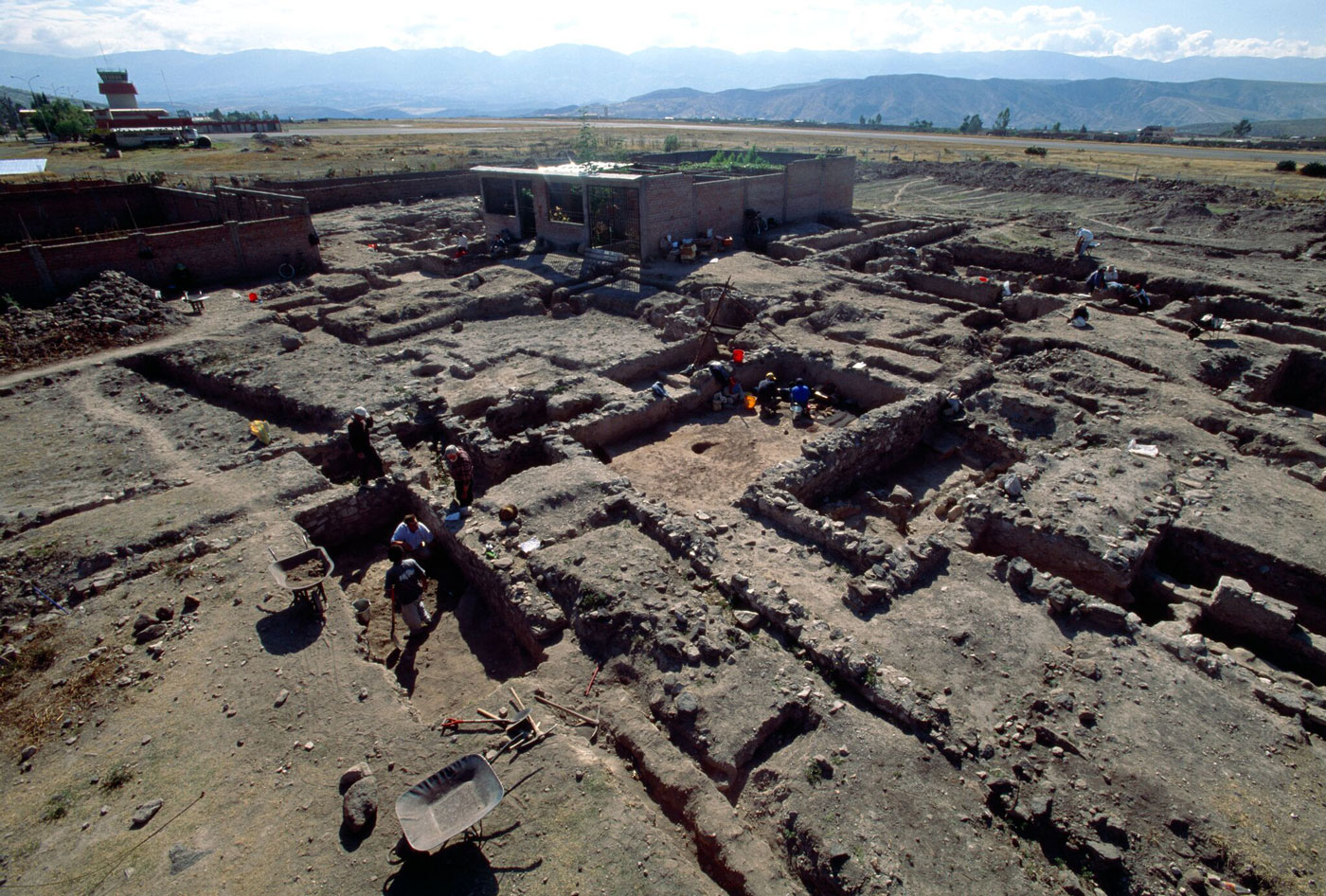 An elevated view of the excavation site at Huari in the Ayacucho Valley of Peru.
The Wari capital city, of the same name, is estimated to have held up to 40,000 people at its peak. Most of the walls and buildings were coated with a layer of white plaster, giving the city a luminous shimmer. "For reasons we don't understand yet, they loved the color white," says Peruvian archaeologist José Ochatoma. From their white capital city, the Wari directed the affairs of the empire, overseeing everything from pottery making to corn production in distant colonies.
Text Source:
Morell, Virginia, and Kenneth Garrett. "Empires Across the Andes." National Geographic Magazine June 2002: 106+. National Geographic Virtual Library.