An Elite Wari Woman and Her Exquisite Locks of Hair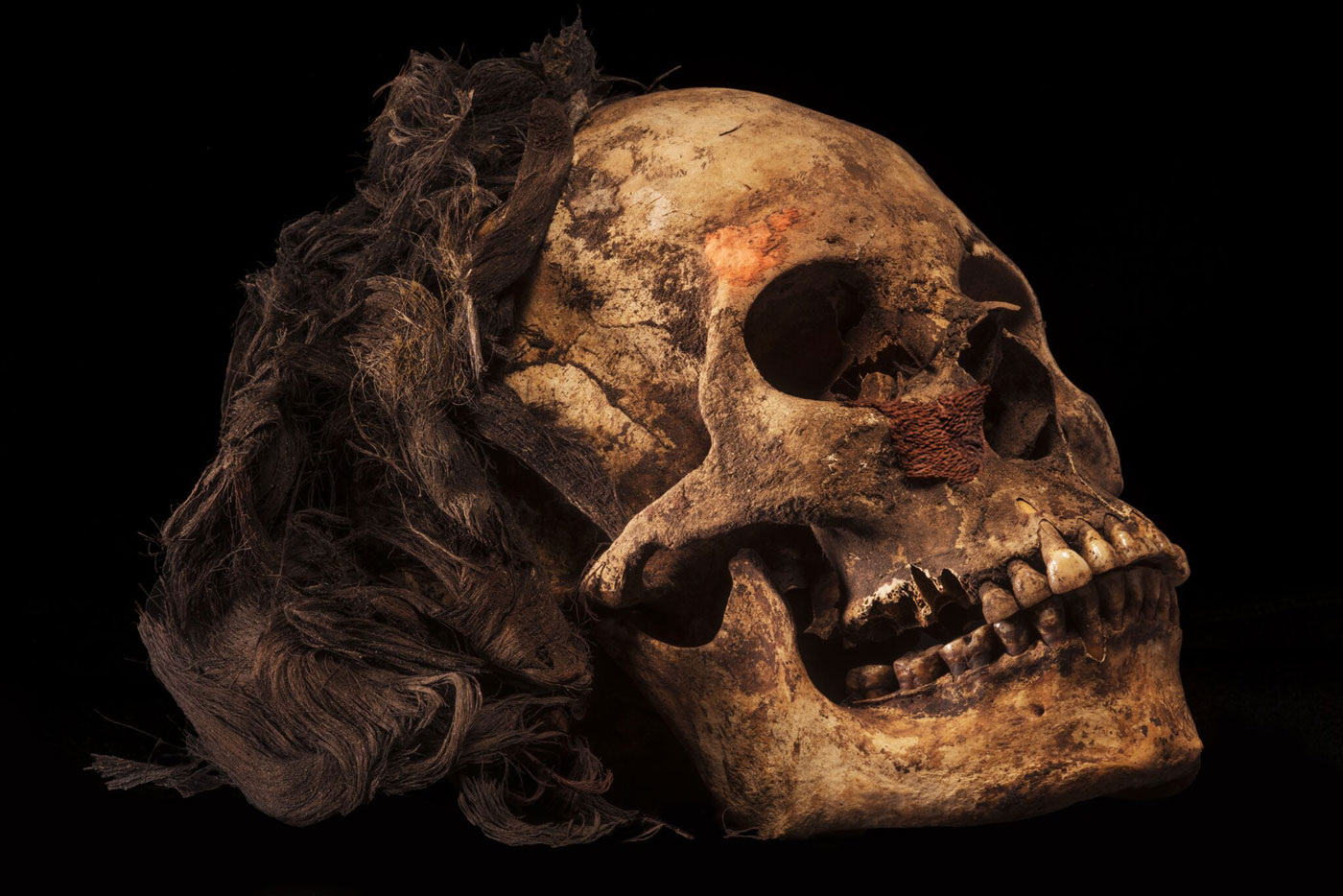 Although grave robbers had largely plundered the Wari site of El Castillo de Huarmey, one royal tomb remained hidden for more than 1,000 years. The female skull depicted here, with hair still intact, belonged to an elite Wari woman whose bones have provided new glimpses into the lives of El Castillo's upper class. Before burial, mourners painted this woman's face with red pigment, still visible on her brow.
Text Source:
Pringle, Heather. "Peru's Royal Wari Tomb." National Geographic June 2014.