Excavations at the Wari Site of Conchopata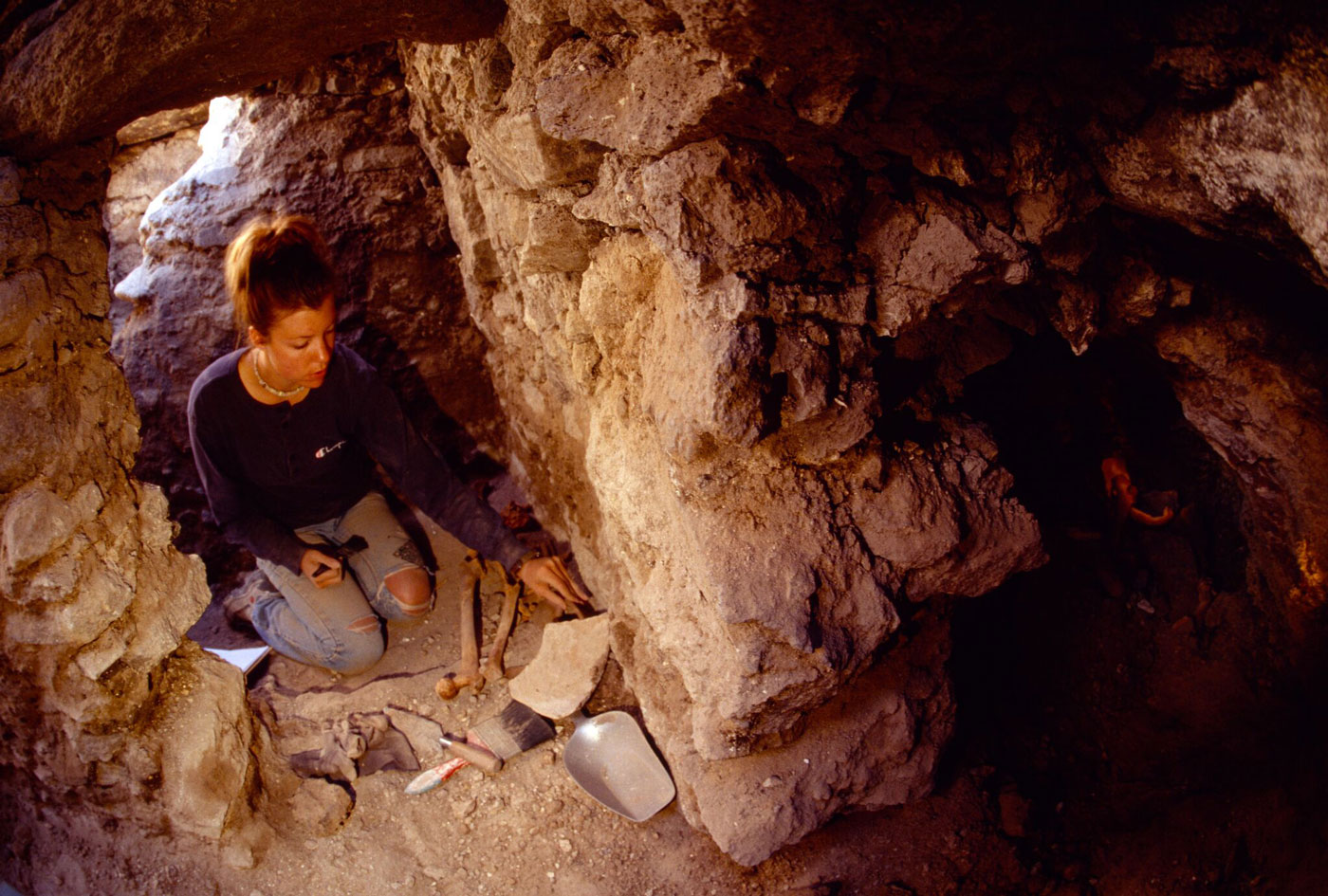 A team member works at excavating a Wari site in Conchopata, Peru.
Today, Ayacucho is a bustling Peruvian city with a university and airport. What some travelers to this highland locale may not know is that beneath the runway of the Ayacucho airport lie remnants of the ancient Wari site of Conchopata. Although the site looks like a pile of collapsed walls and broken ceramics, in its prime Conchopata was a highly organized metropolis with residential, administrative, and ceremonial precincts. Within the ceremonial sector, archaeologists discovered the distinctive D-shaped temples also found at other Wari sites throughout their empire.
Text Source:
Morell, Virginia, and Kenneth Garrett. "Empires Across the Andes." National Geographic Magazine June 2002: 106+. National Geographic Virtual Library.
Photograph by
:
Kenneth Garrett/National Geographic Creative