The Reach of the Wari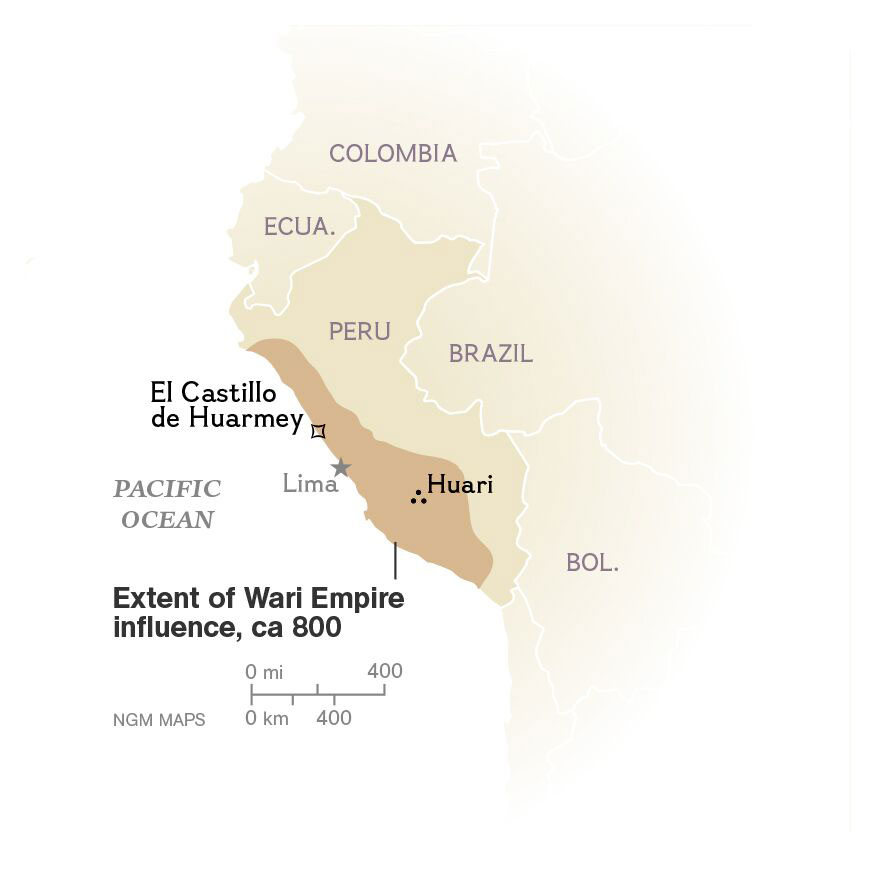 During a recent expedition to El Castillo de Huarmey, a Wari (A.D. 600–1000) site along the Peruvian coast, archaeologists unearthed a royal tomb that revealed a great deal about Wari elites. The tomb contained the remains of a cadre of Wari nobility including three queens or princesses who were buried with golden earrings, copper axes, and silver bowls. The discovery not only provides a unique look into the the first unlooted Wari imperial tomb, it also demonstrates that the Wari were also gifted artisans who worked with precious metals. Aside from the fortune of finding a largely untouched tomb, the coastal location of the site suggests the Wari had expanded farther than previously thought.
Text Source:
Pringle, Heather. "First Pictures: Peru's Rare, Unlooted Royal Tomb." National Geographic June 2013.
Image by
:
Ngm Maps/National Geographic Creative