Huaca Cao Viejo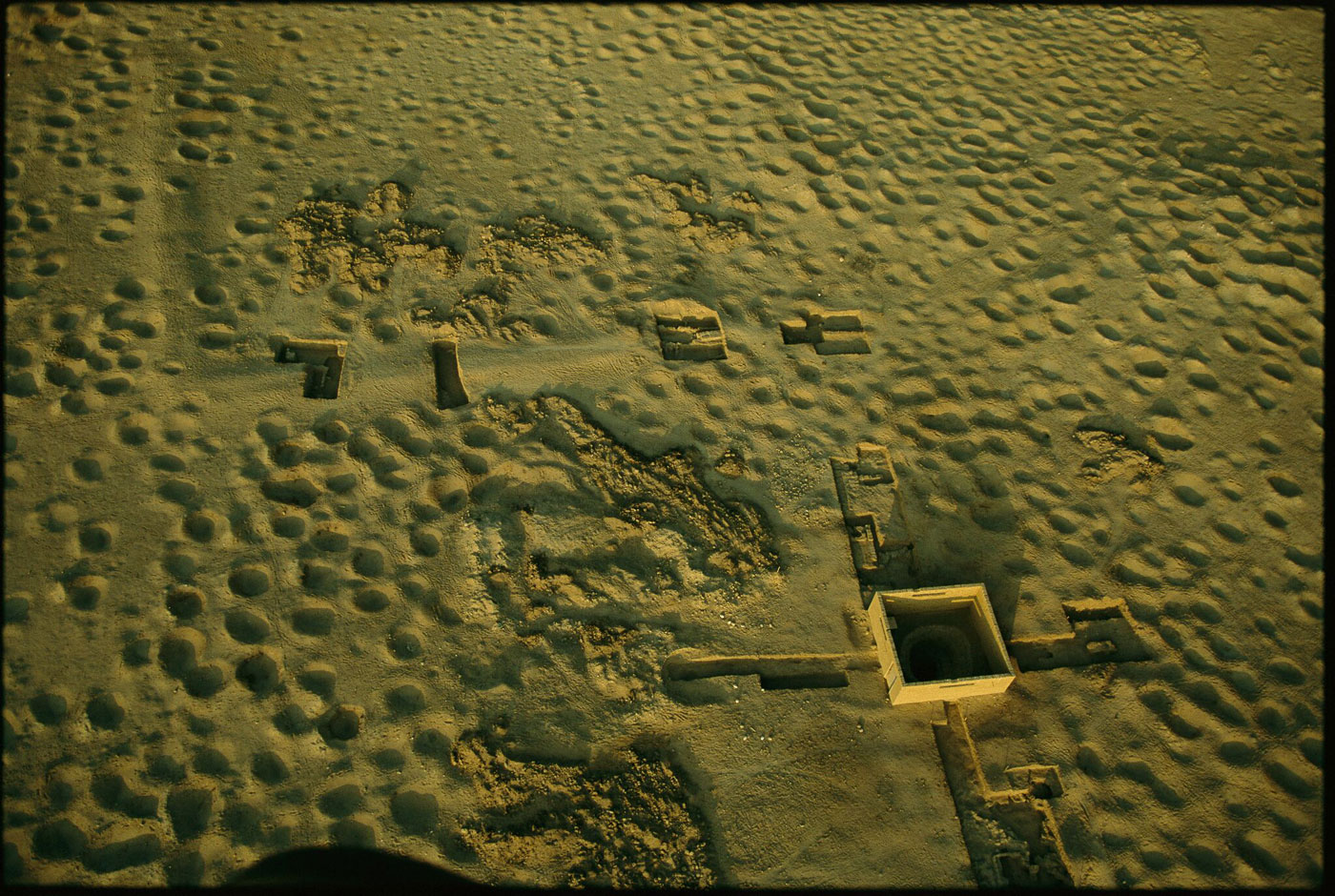 This aerial view shows the destruction left by looters around Huaca Cao Viejo at the Moche site known as El Brujo.
From above, Huaca Cao Viejo reveals little of its former splendor. What is now a mound destroyed by centuries of flooding was once a grand cathedral during the Moche era. Unfortunately, the looming presence of the Moche Decapitator god was not enough to ward off looters, who have picked over the landscape. When Peruvian archaeologist Régulo Franco first saw the ruins of El Brujo in 1990, he was disheartened at the hundreds of looter holes. "It looked like the moon," he said. Fortunately, Franco and others have been able to protect the site after carefully excavating rooms decorated with enchanting wall art.
Text Source:
Block, Ira, and Peter Gwin. "Peruvian Temple of Doom." National Geographic Magazine July 2004: 102+. National Geographic Virtual Library.
Photograph by
:
Ira Block/National Geographic Creative