Martian Technology Captures Moche Mural in Stunning Detail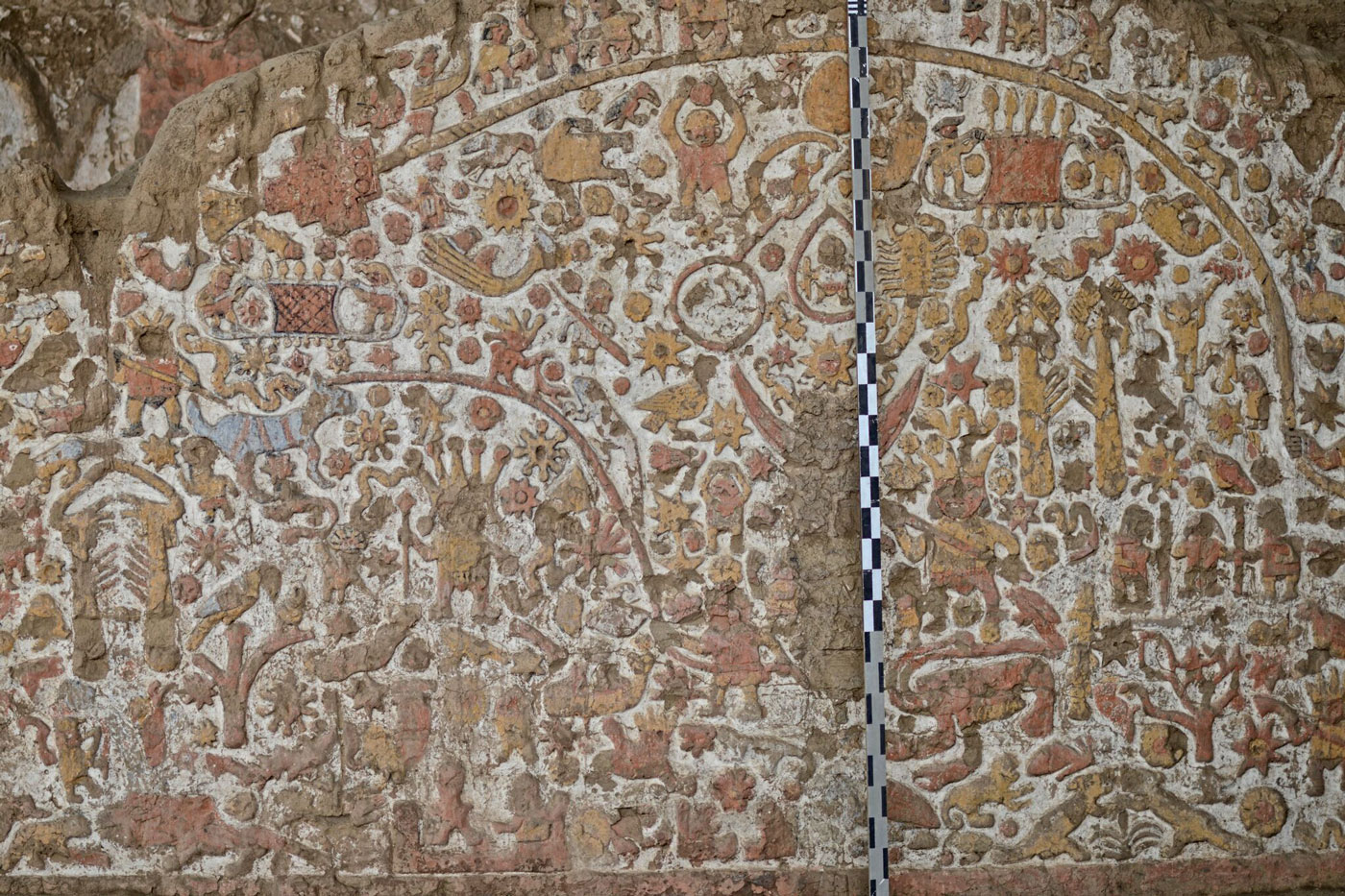 At the height of their power, the Moche constructed a series of elaborate ceremonial structures with high adobe walls. One such structure, the Huaca de la Luna pyramid, features beautifully sculpted polychrome murals that depict not only ritual activities, but also scenes from daily life such as barking dogs, fishing, and craft production.
Click the button below to view an intricately detailed, interactive image of one such mural. This gigapixel image—a panorama made of billions of pixels—was compiled from hundreds of photos that were stitched together using a camera on top of a robotic tripod. Similar photo technology has been used on the Martian rovers.
Text Source:
Jacobs, Sharon. "Moche Mural in Peru Revealed in Stunning Detail." July 2013. National Geographic.
Photograph by
:
Kike Calvo/National Geographic Creative