Conserving Ancient History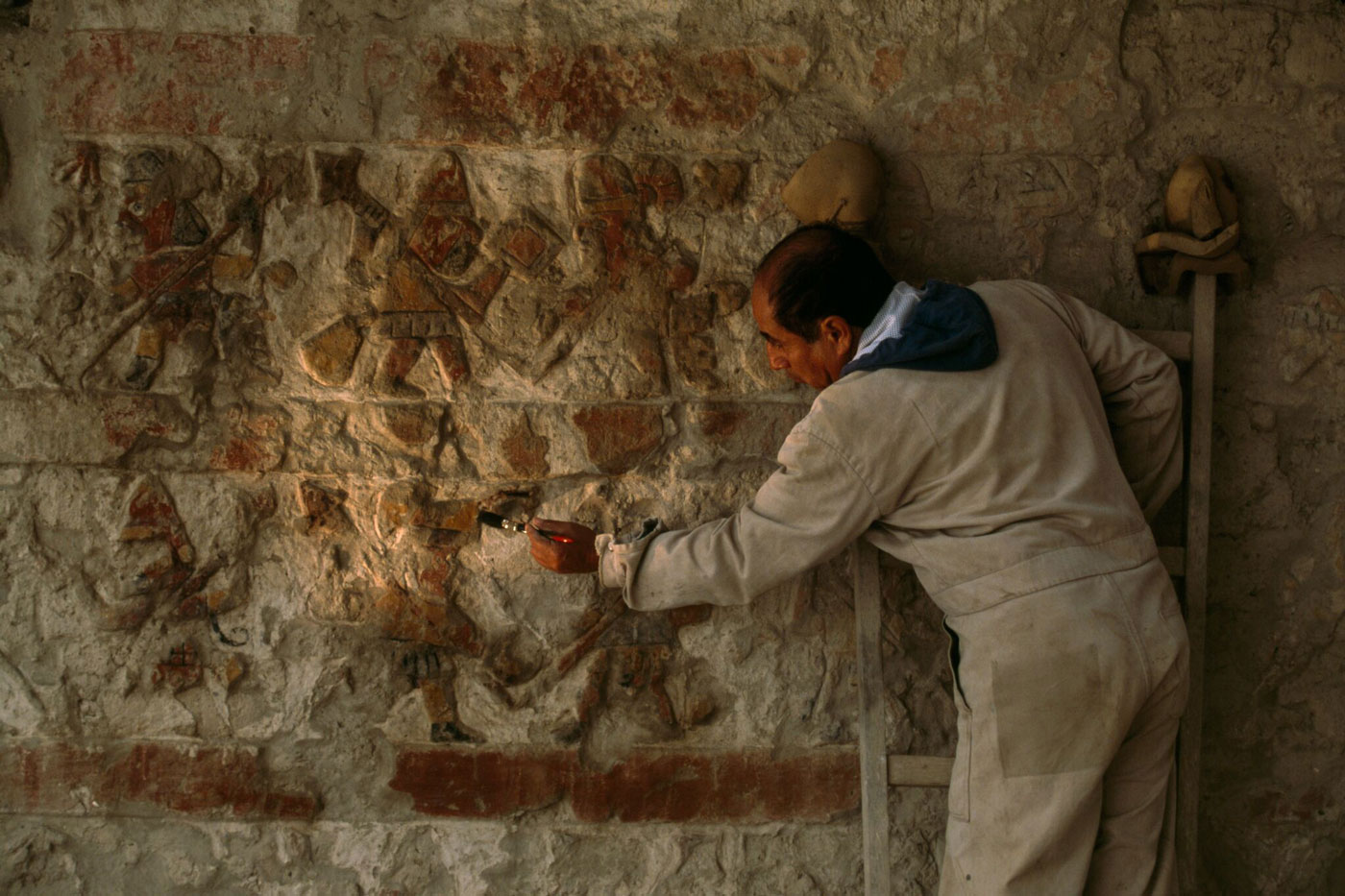 A conservator cleans a 1,600-year-old relief depicting Moche warriors.
At the Moche site of El Brujo a conservator cleans a 1,600-year-old relief on the walls of the Huaca Cao Viejo pyramid. This relief portrays warriors who may be engaged in ritual combat. Periodically, new levels were added to the structure, often burying important people inside older sections before erecting new chambers on top. In the process, rooms like this were filled with bricks, which ultimately protected the art and its vivid pigments from later floods and decay. "It's as if they were incorporating their rulers back into the pyramid," says archaeologist and National Geographic grantee Jeffrey Quilter.
Text Source:
Block, Ira, and Peter Gwin. "Peruvian Temple of Doom." National Geographic Magazine July 2004: 102+. National Geographic Virtual Library.
Photograph by
:
Ira Block/National Geographic Creative