Water Worship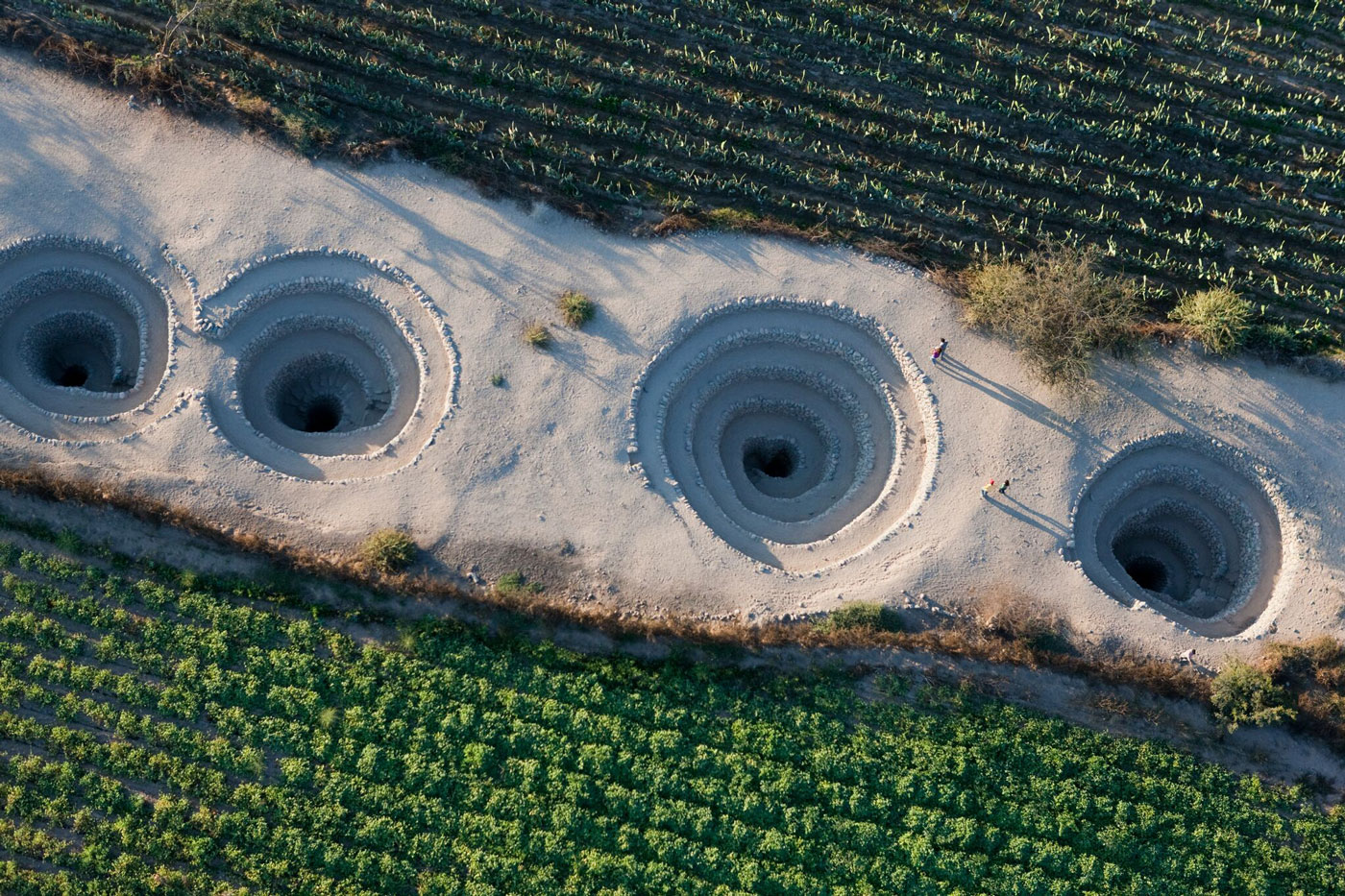 After a ceremonial site at Cahuachi was abandoned, for reasons still debated by experts, the Nasca began to build wells (pictured) to tap deep aquifers flush with mountain rainwater.
In 2000 archaeologists discovered compelling evidence connecting Nasca sacred rituals to water worship by studying the trapezoid geoglyph that dominates the plateau near the village of Yunama in southern Peru. The archaeologists of the Nasca-Palpa Project frequently noticed large, manmade mounds of stones at the end of such trapezoids, which they suspected were ceremonial altars. Markus Reindel of the German Archaeological Institute excavated one of the manmade mounds and found items associated with ritual offerings: crayfish shells, vegetable remains, and smashed pieces of pottery. Among these items were the remnants of a Spondylus shell, a seashell associated with the arrival of rainfall and agricultural fertility. The presence of this religious symbol for water and fertility links the importance of water to this area for the Nasca. Reindel explained that the shell is connected to certain activities like praying for water.
Text Source:
Hall, Stephen. (2010, March). "Peru's Nasca Lines." National Geographic, 217(3), 74.