Cerro Blanco Sand Dune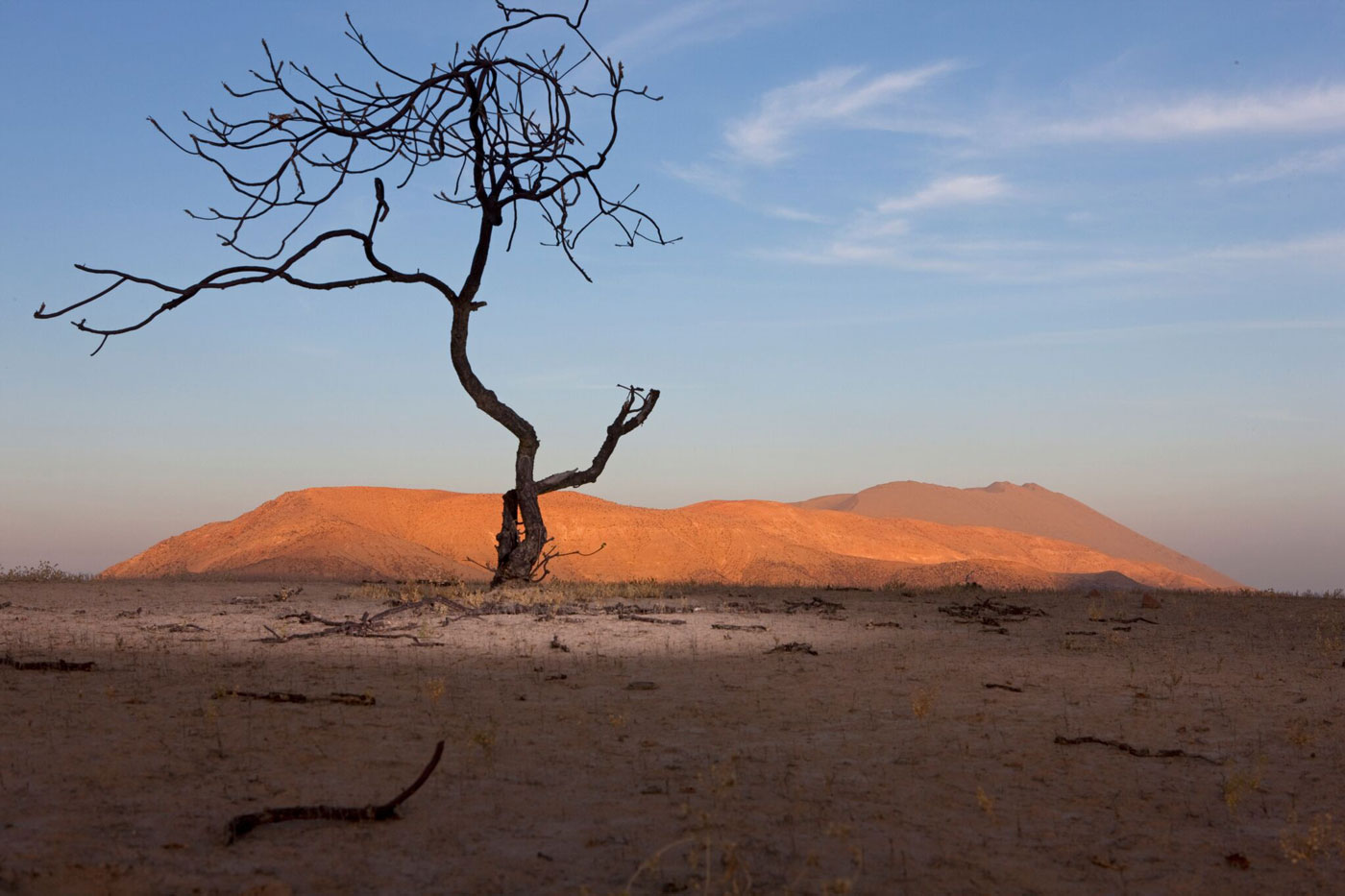 Near Cerro Blanco, a desiccated huarango stands as a reminder of the groves that once offered cooling shade. Some scientists now believe the Nasca made the land drier by clearing it for farming.
In the Andean foothills, the Cerro Blanco sand dune rises from the desert to more than 6,800 feet above sea level, making it one of the tallest sand dunes in the world. For centuries, the Andean people have worshipped deities embodied in the sand dunes. According to Johan Reinhard, a National Geographic explorer, the high summits have traditionally been mythically associated, if not geologically, with water sources. Nasca potsherds—broken pieces of ceramic material like pottery—line the path to the summit of Cerro Blanco, suggesting the Nasca believed in the possibility of water at Cerro Blanco, and brought pottery to the summit as offerings. Today, some local residents believe there is a lake in the middle of the dune, and make pilgrimages to the top to leave offerings of pottery, just as the Nasca people did more than 1,300 years ago.
Text Source:
Hall, Stephen. (2010, March). "Peru's Nasca Lines." National Geographic, 217(3), 70.