Ancient Andean Engineers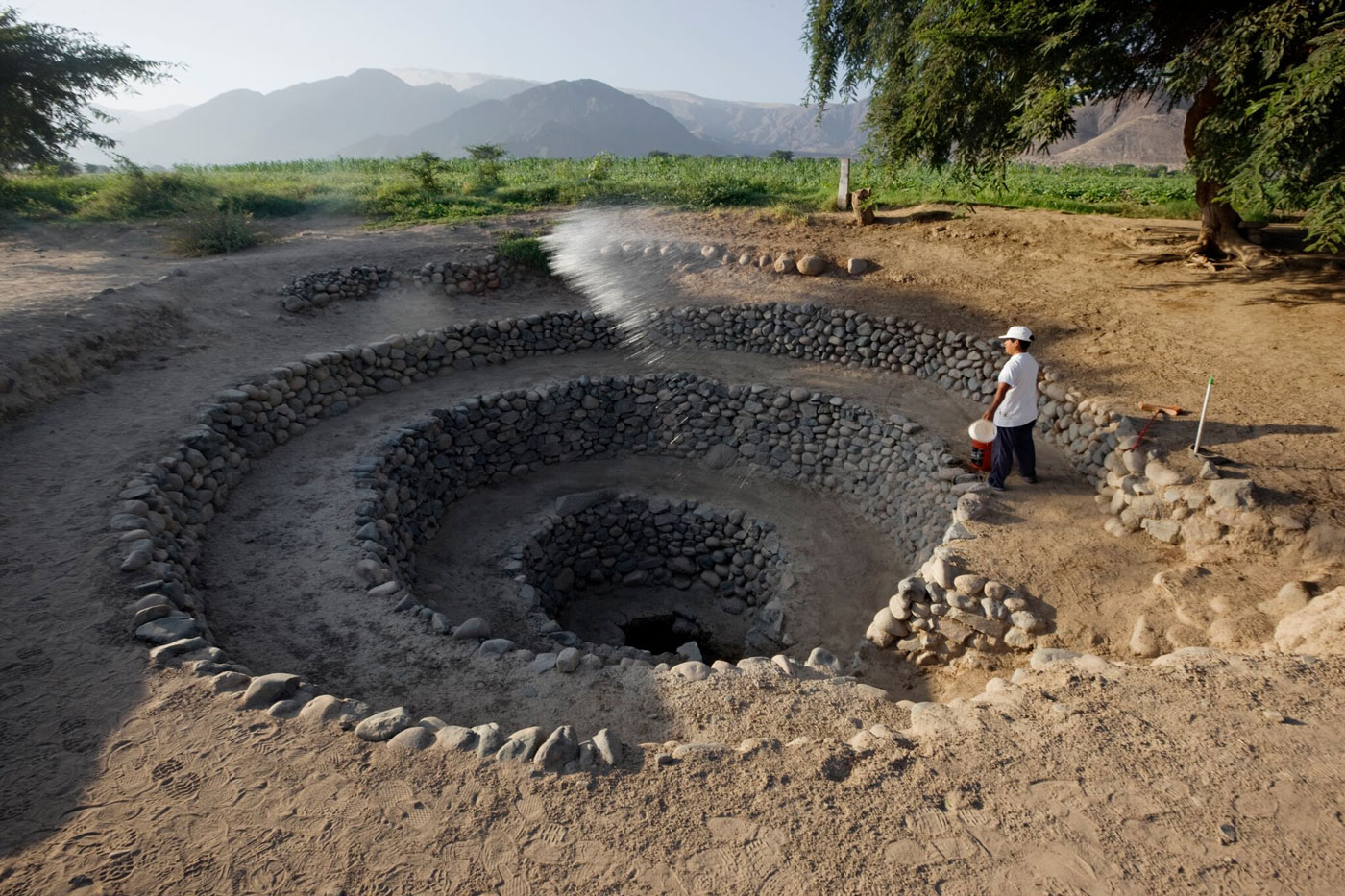 To settle the dust at the site of Cantayoc, a worker wets the path that tourists take to explore one of the ancient entrances to a puquio—a network of wells, linked by stone-lined tunnels, that the Nasca constructed to tap an aquifer that still provides water to local communities.
Inhabiting an area as hyperarid as the southern valleys of Peru required the Nasca to engineer a way of coping with the scarcity of water. Their system involved building horizontal walls, tapping into the sloping water table on its descent from the Andean foothills, and allowing settlements to bring subterranean water to the surface. Known as puquios, these irrigation systems still water the southern valleys.
Although "going green" was probably not an initiative of early Nasca engineers, their practices nonetheless were a model of sustainability. Their puquios, for example, helped conserve water since the underground aqueducts minimized evaporation. Farmers would also plant seeds by making a single hole in the ground rather than plowing, thus preserving the substructure of the soil. Moreover, at a Nasca site called La Muña, vegetative matter can be seen in the walls of buildings—the Nasca would recycle their garbage as building material, another example of how they effectively managed their resources.
Text Source:
Hall, Stephen. (2010, March). "Peru's Nasca Lines." National Geographic, 217(3), 64.