Lines in Distress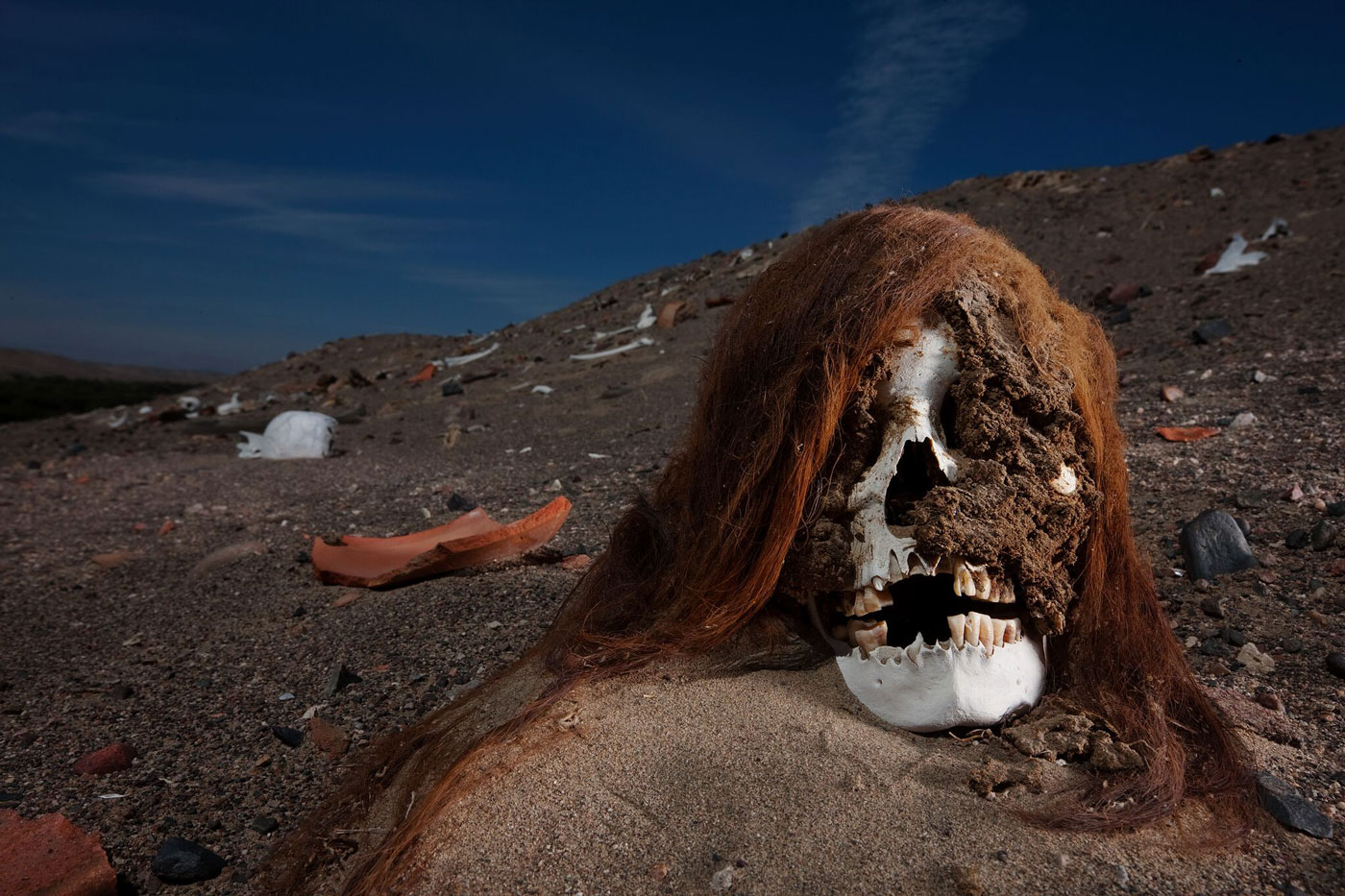 Ripped from its tomb, a skull bears witness to the damage looters did to a cemetery at Tunga.
German-born teacher Maria Reiche made the first survey of the Nasca lines after World War II and played an important role in their conservation for nearly 50 years until her death in 1998. Johny Isla, a Peruvian archaeologist, has since followed her lead in deciphering the secrets in the sand. Isla studies how and where the Nasca lived, why they disappeared, and the strange meaning behind the lines they left in the desert. Unfortunately, looters searching for gold, textiles, and intact pottery threaten the preservation of these ancient landmarks and could destroy evidence key to unlocking the meaning behind these designs.
Text Source:
Hall, Stephen. (2010, March). "Peru's Nasca Lines." National Geographic, 217(3), 56-79.