Paracas Peninsula Namesake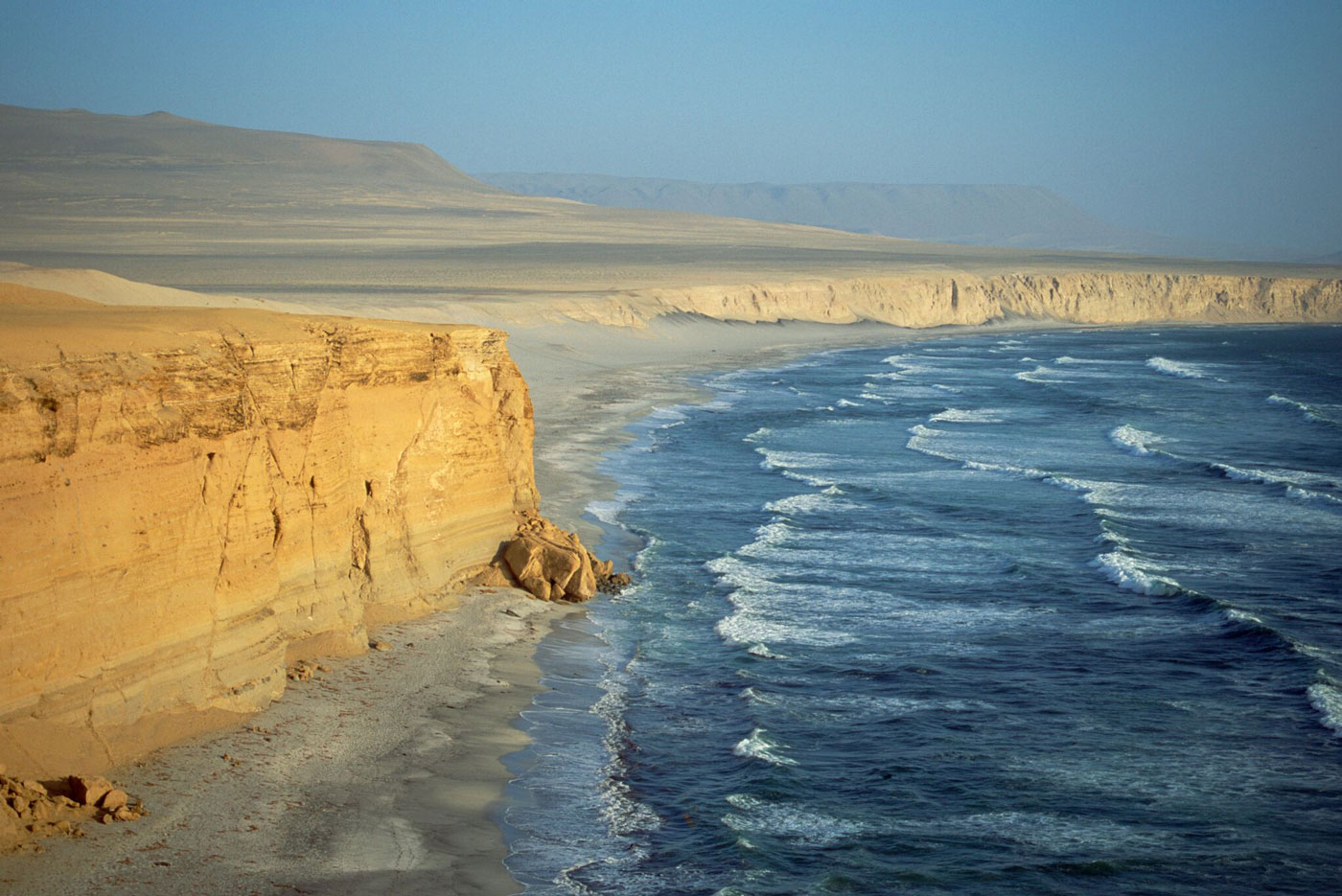 Dry, weather-beaten sea cliffs rise from the Pacific Ocean in the vicinity of the Paracas Peninsula.
The Paracas culture is named for a site of the same name that occupies the sandy, windswept Paracas Peninsula on Peru's south coast. Interactions between the sand and the high ridges of the Andes involving wind, temperature, and ocean currents help create the coastal deserts that extend along much of Peru's western shorelines.
Text Source:
Hall, Stephen S., and Robert Clark. "Peru's Nasca Lines." National Geographic Magazine Mar. 2010: [57]+. National Geographic Virtual Library.
Photo Credit
:
Tui De Roy/ Minden Pictures/National Geographic Creative