Spider God Temple Lends Clues to Chavín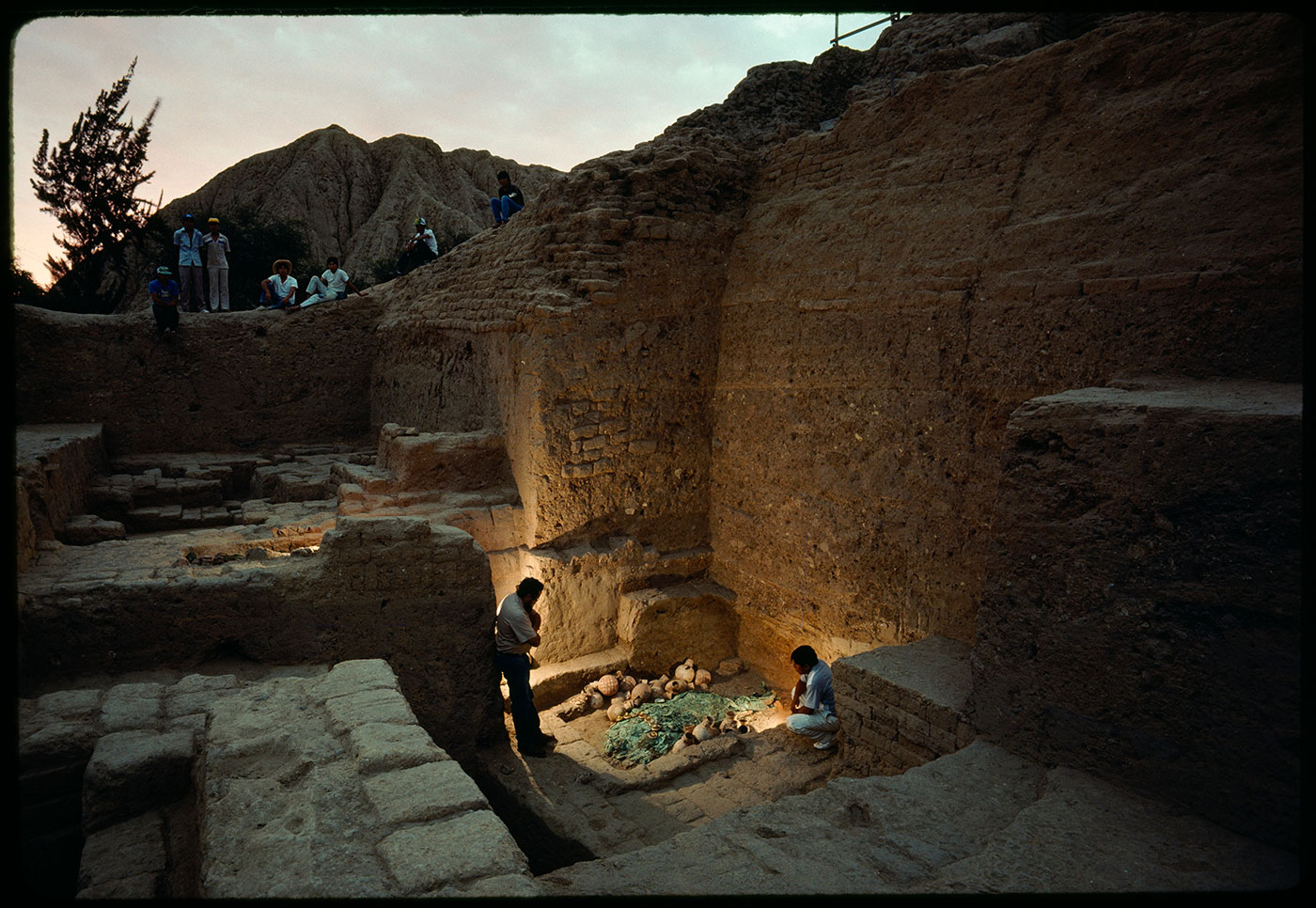 Archaeologists Walter Alva (left) and Luis Chero gaze into the recently excavated tomb. Ceramic jars surrounding the warrior-priest's remains may have held offerings.
In the Chavín culture, spiders were revered as an important symbol of life-giving rain. According to archaeologist Richard Burger, an expert on the Chavín culture, "they were associated with divination of rainfall because spiders come out before rain."
In 2008, archaeologist Walter Alva led an excavation team at the Limón Carro site, where they discovered spider imagery etched into artifacts at a 3,000-year-old temple. Burger, an archaeologist at Yale University, though not involved with the excavation, was the first to identify the spider deity in the stone bowls found at the Limón Carro site. "The spider deity was also associated with textiles, hunting, war, and power. There is an image of spider deities holding nets filled with decapitated human heads, so there was an analogy with successful warriors and claims of power," said Burger.
The temple at the Limón Carro site is from the Cupisnique culture, but the Chavín people who came after the Cupisnique built a temple adjacent to it, about 300 years later. Discoveries at the new Chavín temple may help explain a cultural shift from Cupisnique to Chavín, according to the excavation team leader Alva.
"Cupisnique and Chavín shared the same gods and the same architectural and artistic forms, showing intense religious interaction among the cultures of the [Early] Formative Period from the north coast to the Andes and down to the central Andes," he said.
Text Source:
Orozco, José. ""Spider God" Temple Found in Peru." National Geographic News Oct. 2008.