The Early Horizon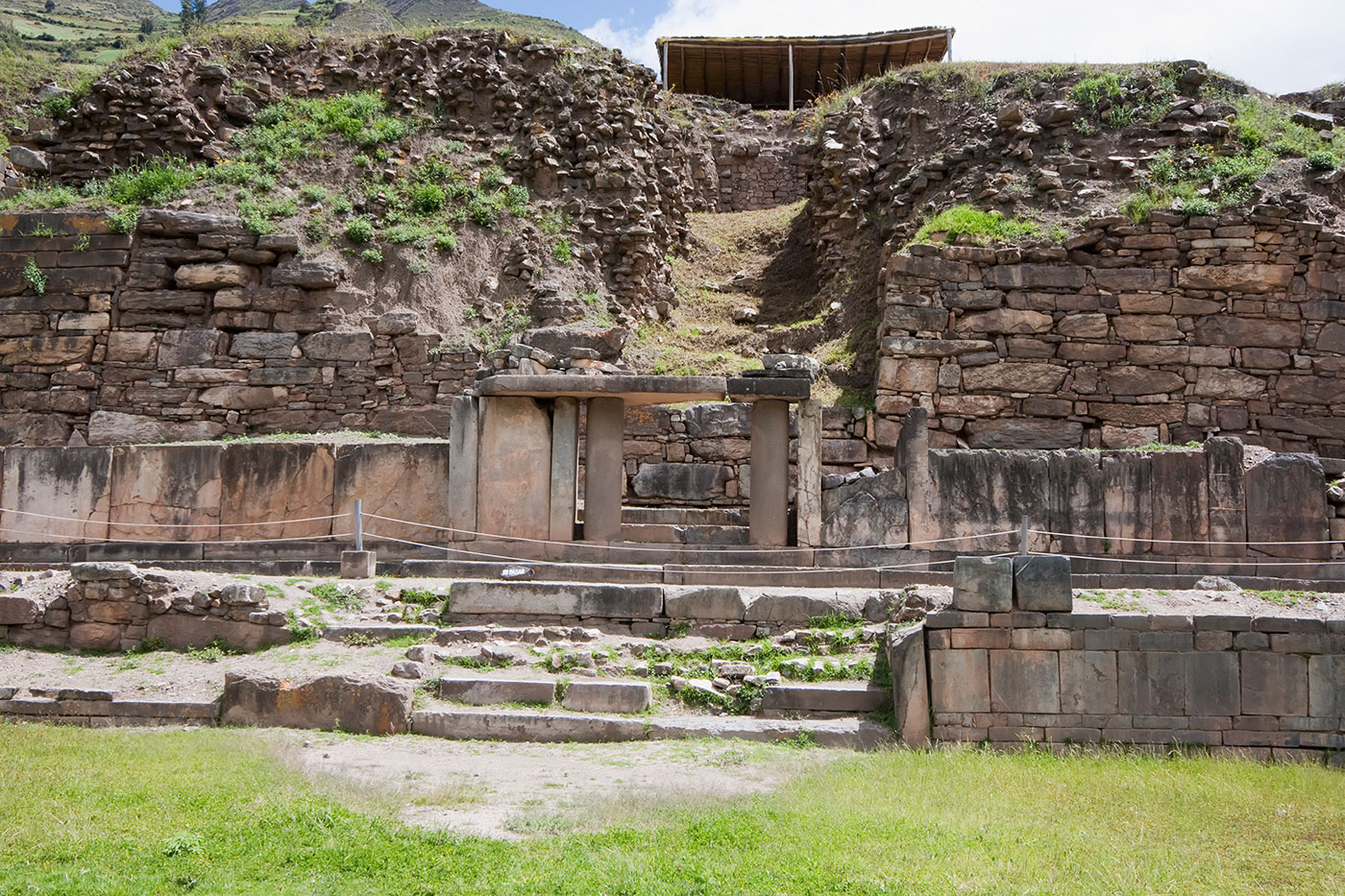 The Early Horizon, 900 to 200 B.C., is a time period marked by the rise of the Chavín and spread of their broad influence.
The Chavín culture is recognized for its religion and unique art, and was known by its namesake, the archaeological site Chavín de Huántar. A large site on the Mosna River in Peru's northern highlands, Chavín de Huántar sits 140 miles north of Lima and about 10,000 feet higher. It served as a ceremonial center and pilgrimage site, covering a vast area of more than a hundred acres and attracting visitors from thousands of miles away.
Archaeologist Richard Burger, who excavated here, sees a pattern of dispersed hamlets up and down the river, whose inhabitants supplied food for the center and visited it for ceremonial activities. Burger estimates that the two to three thousand people who lived at Chavín de Huántar cultivated potatoes, beans, and other crops, including some maize, and supplemented their diet with llama and other meat.
Text Source:
Stuart, George E. Ancient Pioneers: The First Americans. Washington, DC: National Geographic Society, 2001. National Geographic Virtual Library.
Photo Credit
:
Design Pics Inc/National Geographic Creative