Ceremonial Cinnabar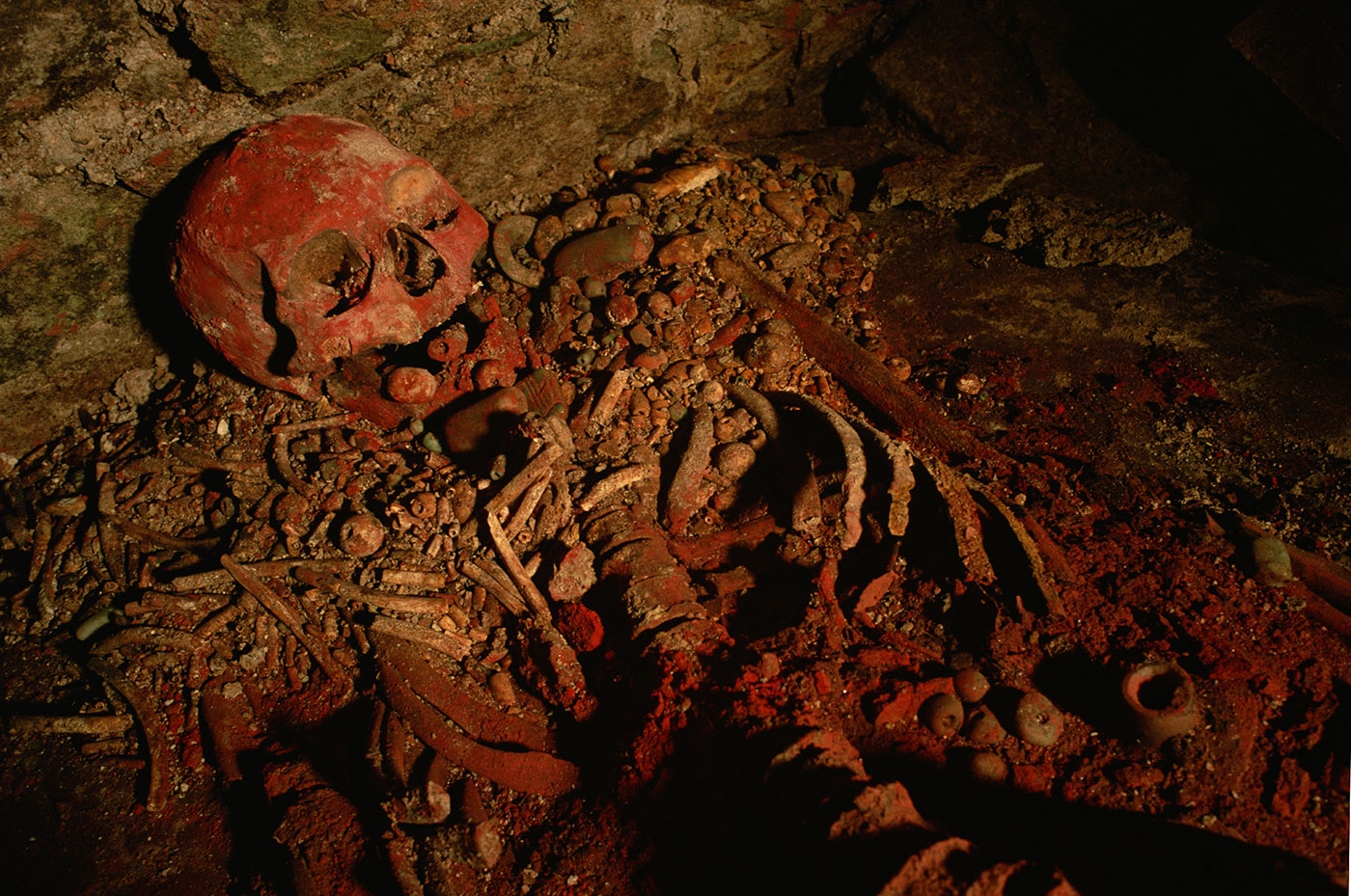 Mercury, a toxic heavy metal used to extract silver and gold from ore in a process called amalgamation, comes from the mineral cinnabar, which is crushed to make vermilion pigment. The remains pictured above are covered in cinnabar, which may have been used for ceremonial or decorative purposes.
Yale University archaeologist Richard Burger was one of the first to study the Chavín culture, having excavated at the site of Chavín de Huántar in the mid-1970s. He demonstrated that the Chavín lived in a stratified society that relied on religious ideology and a wide trade network to spread its influence. According to the work of Burger and others, the Chavín used llama caravans to move goods and people across the Andes.
One item the llamas likely transported was cinnabar. In a 2009 study, geologist Colin Cooke suggested that demand for vermilion, a bright red pigment made from crushed cinnabar, may have helped the rise of the Chavín civilization. The Chavín, and later the Inca, covered their dead in vermilion for ceremonial purposes in addition to using the pigment to embellish gold objects such as burial masks.
The high demand for vermilion, a mercury compound, was large enough to support a large-scale mercury mining industry in the Andes as far back as 1400 B.C. Cooke and his team inferred the thriving ancient mercury mining business by identifying increasing levels of mercury pollution in sediments from two nearby lakes in the Peruvian Andes. The mercury mining had started long before the Chavín culture, but having access to goods as exotic as cinnabar and gold would have supported the rise of early Chavín leaders.
Text Source:
Roach, John. "Mercury Pollution's Oldest Traces Found in Peru." National Geographic News May 2009.
Photo Credit
:
Kenneth Garrett/National Geographic Creative