Inca Sacrifice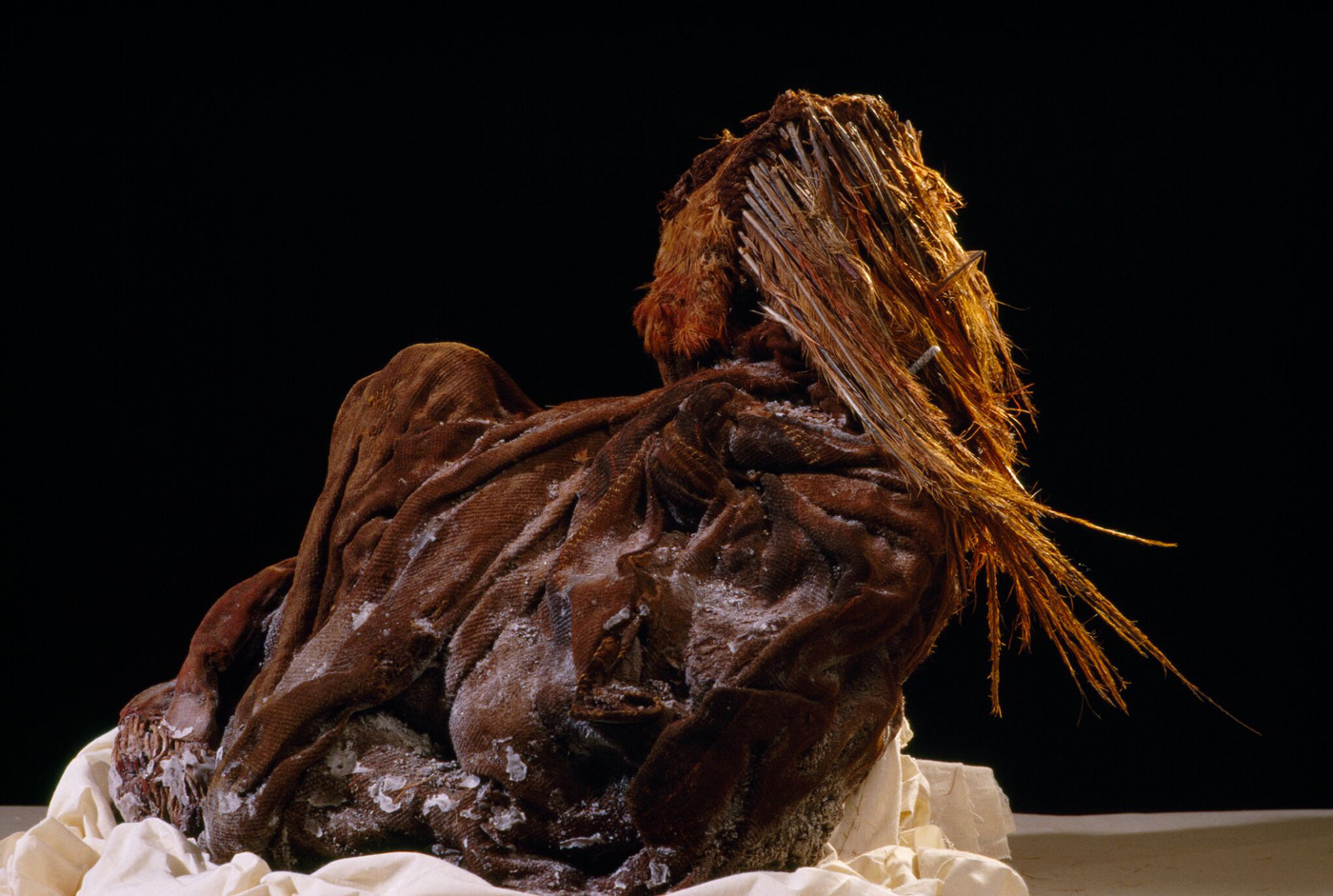 View of the mummy of an eight-year-old Inca girl found on Nevado Ampato. The young child was sacrificed and buried with a variety of offerings to the mountain gods.
On rare occasions, such as a king's inauguration, the Inca sacrificed as many as 200 young people to their gods. Most often, they sacrificed llamas or made offerings of food. Every day, Inca priests offered cornmeal to honor the sun god. The Inca worshipped several female deities, including Pachamama, the Earth Mother, and Mama Killa, the Moon Mother and wife of the sun god. Devotees known as Chosen Women lived in seclusion at shrines and temples and wove richly embroidered fabrics.
Text Source:
Thornton, Kathryn. Answer Book: Fast Facts About Our World. Washington, DC: National Geographic Society, 2009.
Photograph by
:
Stephen Alvarez/National Geographic Creative