Inca Road System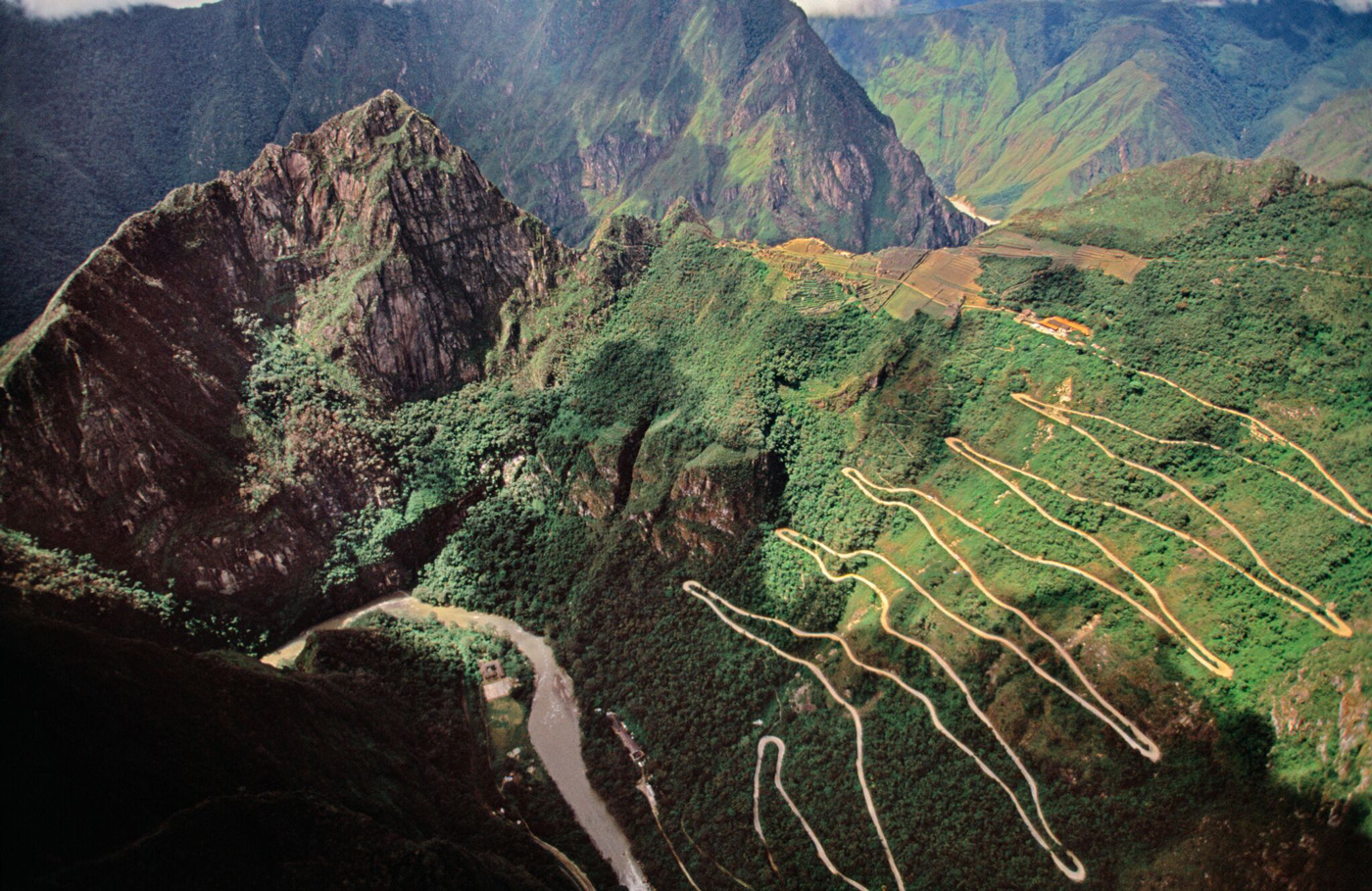 An aerial view of a switchback road leading up to Machu Picchu, Peru.
Inca engineers transformed fragmentary road networks into interconnected highways, thus creating a road system that is one of the most expansive in the ancient world. Along their sprawling network of roads, the Inca set up tambos, meaning "taverns" or "places of temporary abode." One of the purposes of a tambo was to provide lodging to runners, or messengers, called chasquis. Runners were used within the Inca Empire to keep all sites in constant contact over the impressive system of highland and coastal roads. Depending on the terrain, runners would travel a mile or two at a time to deliver government messages conveyed by knotted quipus, word of mouth, as well as goods such as fish and crops. At rest houses along the way, new couriers waited to ensure the goods reached their destinations.
Text Source:
Stuart, George E. Ancient Pioneers: The First Americans. Washington, DC: National Geographic Society, 2001.
Photograph by
:
Frans Lanting/National Geographic Creative