Having Great Grandma as Your Closest Advisor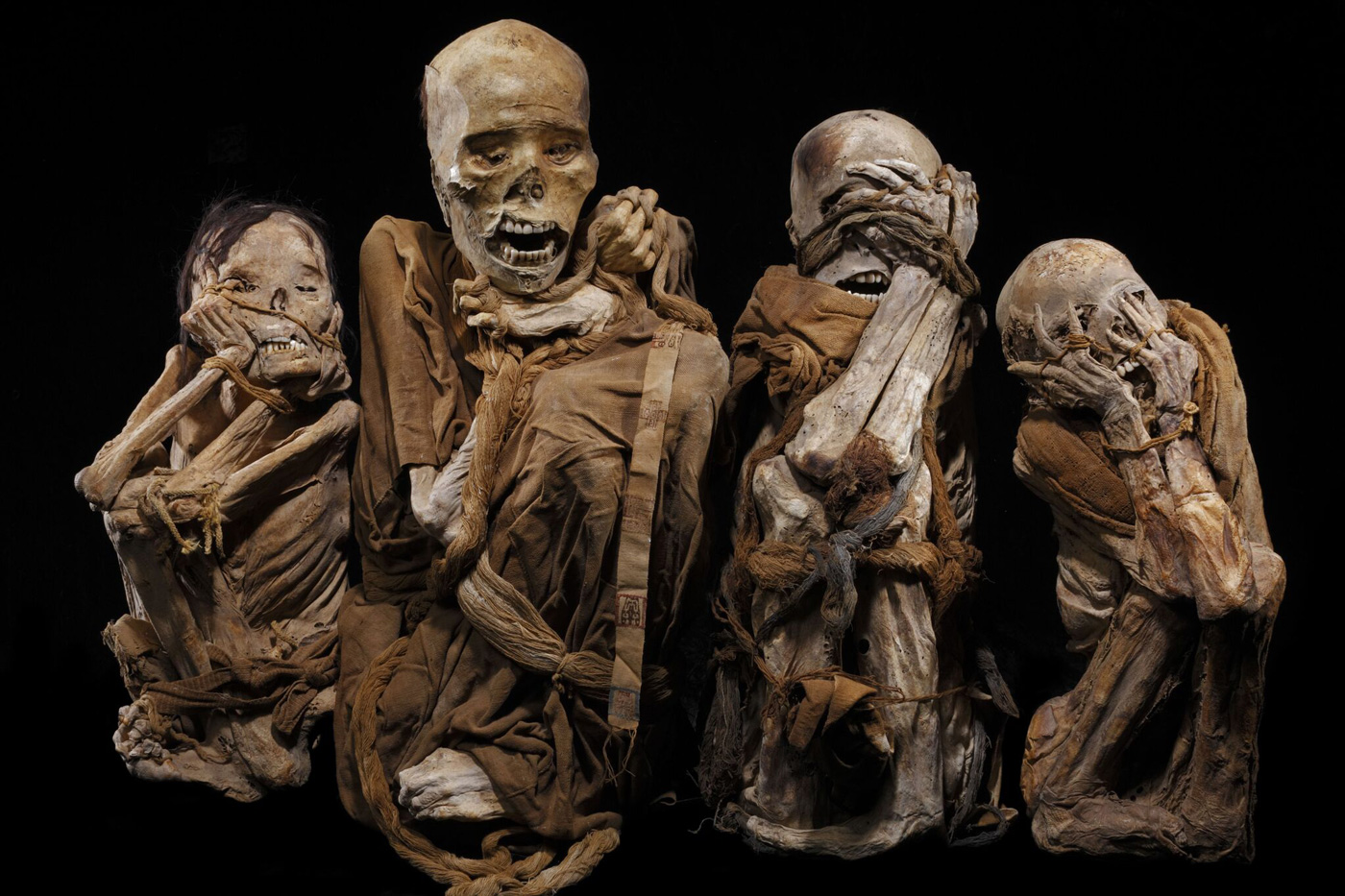 Five centuries ago mummies were bound into bundles, which resulted in contorted poses but made them easier to carry. Modern looters tear off their wrappings, hoping to find gold.
Ancestor veneration was an important element to the ceremonial lives of several prehistoric Andean cultures, including the Inca. In fact, when the Spanish encountered the Inca they observed the mummified bodies of rulers being paraded around the capital city of Cusco and having their advice considered for official decisions. The bodies of these mummies were often placed in a fetal position and wrapped into bundles using several layers of textiles. They were then bound with cords, and sometimes adorned with a cloth head. High-status individuals were clothed and wrapped in particularly fine textiles and jewelry. The deceased's possessions were interred along with their owner, sometimes also with the tools of their profession. The bodies also weighed so little the Inca were able to carry them with little effort from house to house so people could pay their respects.
Text Source:
Pringle, H. "Finding Machu Picchu." National Geographic April 2011: 219(4), 59-61.