City in the Sky: Machu Picchu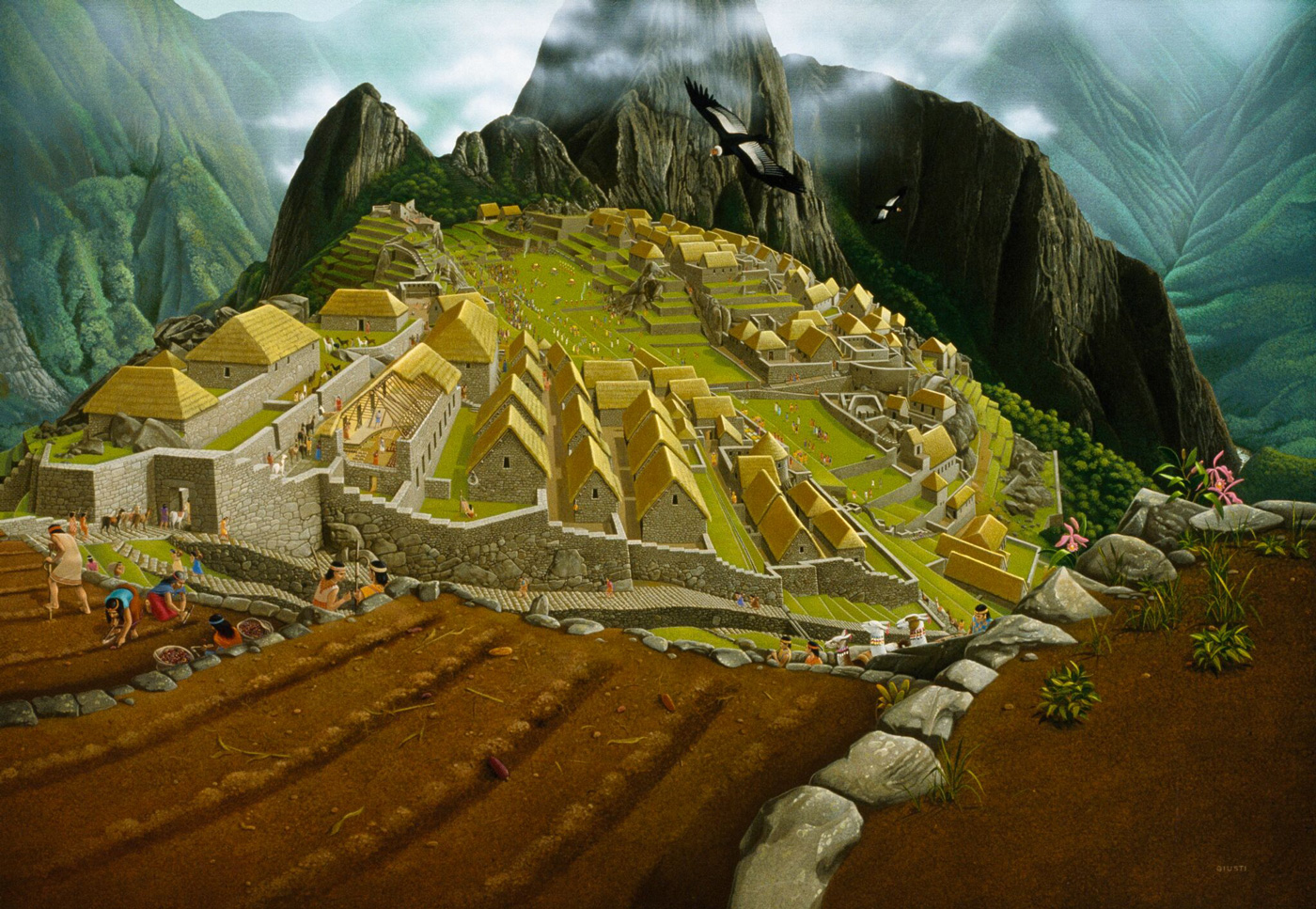 Inca leader Tupac Yupanqui built the stone walls that surround the city and buttress its temple in 1480.
The Inca constructed the mountaintop city of Machu Picchu about 500 years ago. Around 8,000 feet high, Machu Picchu stands for "old peak" in the local language of Quechua. The site features elaborately designed stone houses, temples, fountains, and terraces and more than a hundred staircases.
There are several theories about what purpose Machu Picchu served: as a fortress against invaders, a place of worship, a palace for Inca rulers, and a gathering place during astronomical events such as the summer and winter solstices. Machu Picchu's position in the mountains made it a prime location for sky watching and the Inca incorporated elements of nature into the city's design. One example is a temple in the city that was built at such an angle that the sun shines directly into its window on the morning of the winter solstice to place the light on a stone shrine.
Text Source:
Rattini, Kristin Baird. "City in the Sky: Machu Picchu." National Geographic Kids June-July 2015: 22+.
Photograph by
:
Robert Giusti/National Geographic Creative