Guns, Germs, and Steel: Spanish Conquest of the Inca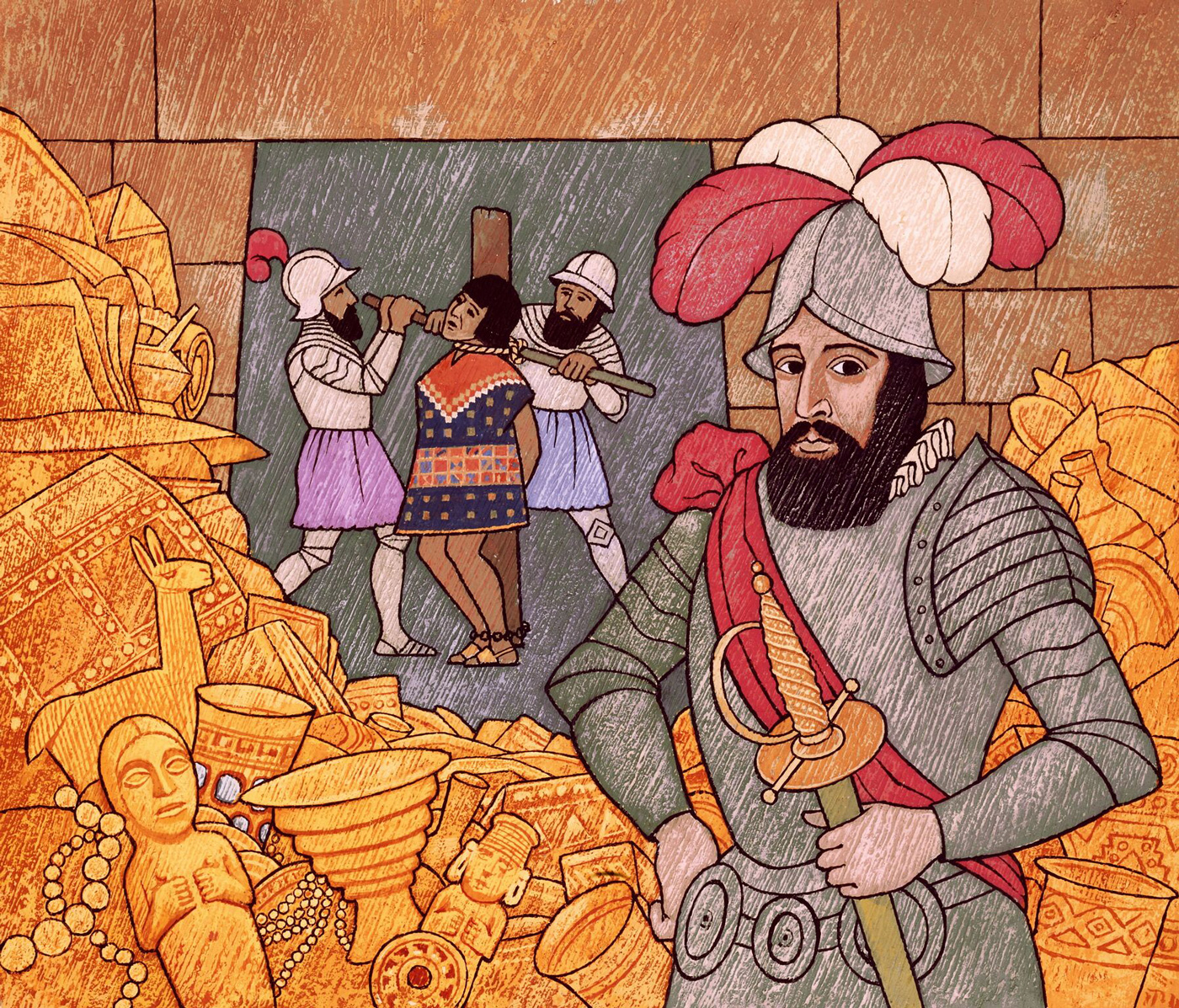 Illustrated is Spanish conquistador Francisco Pizarro, putting to death the last Inca emperor Atahualpa.
The fall of the mighty Inca Empire is a well-documented example of how the Spanish conquistadors radically changed the landscape for the indigenous peoples of the Americas. Luckily for the Spanish, led by Francisco Pizzaro, a civil war among the Inca elite undermined the strength of the Inca government. Combined with the ravages of new diseases and superior technology, the Spanish were able to rapidly overthrow the Inca.
Text Source:
National Geographic
Image by
:
Ned M. Seidler/National Geographic Creative