Inca Children Drugged Before Sacrificed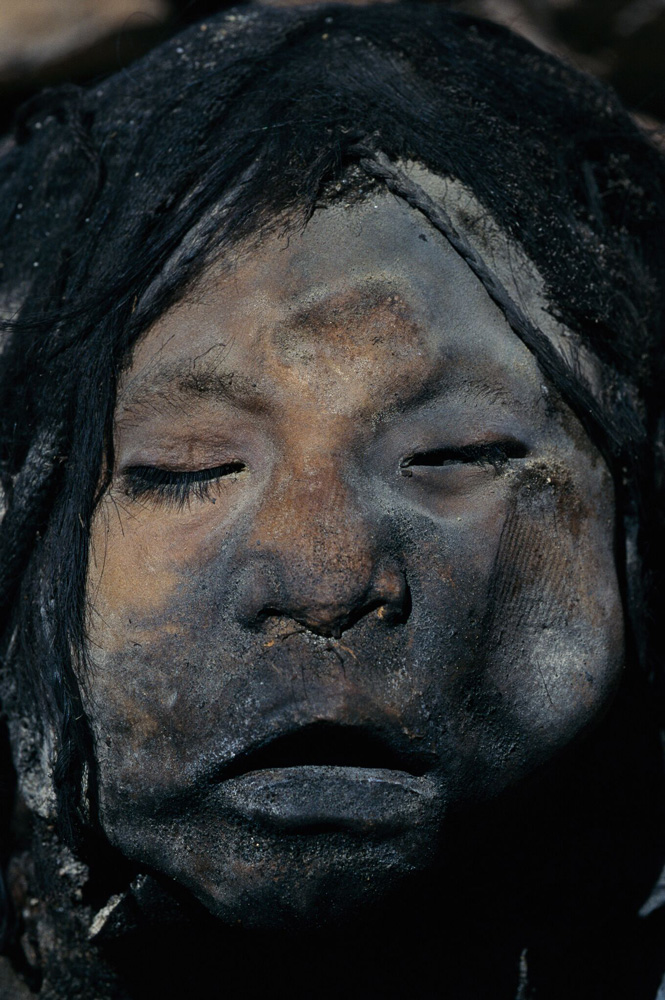 Pictured is the mummified face of a girl sacrificed by Inca priests 500 years ago. Llullaillaco Maiden and her fellow mummified counterparts, found in 1999, were discovered in a remarkable state of natural preservation due to the frigid conditions just below the mountain's 22,110-foot (6,739-meter) summit.
The braided locks on the mummified remains of a young Inca (A.D. 1430-1532) girl served as a record of her heavy consumption of substances like coca and alcohol leading up to her sacrifice. Biochemical analysis of the young victim's hair revealed that her diet included both high levels of coca and alcohol, in the form of chica—a fermented brew made from maize. The 13-year-old, Llullaillaco Maiden, was sacrificed alongside two other young children dubbed Llullaillaco Boy and Lightning Girl. Their remains were found near the summit of Volcano Llullaillaco.
Text Source:
Handwerk, Brian. "Inca Child Sacrifice Victims Were Drugged." National Geographic News July 2013.
Photograph by
:
Maria Stenzel/National Geographic Creative