Pisac Ruins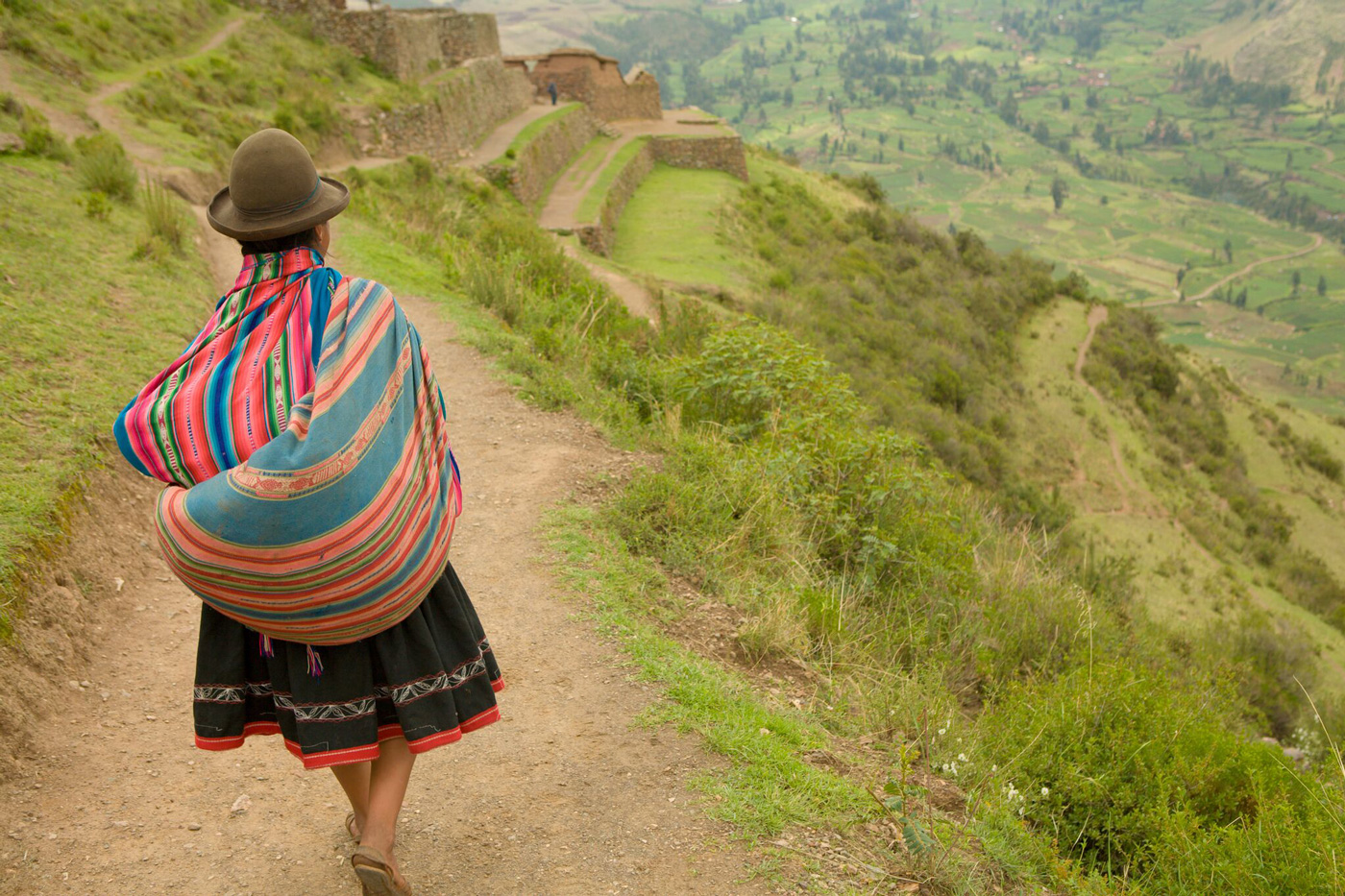 A Peruvian woman selling textiles in Pisac National Park walks past terraced fields in the distance.
Although Machu Picchu may be the most well-known example of Inca (A.D. 1430-1532) architecture, their artisans left an indelible mark at several ancient sites. The ruins of Pisac, for example, overlook the Urubamba River less than an hour northeast of Cusco. The Pisac ruins are an excellent example of Inca waterworks, with agricultural terraces that offer views of the Sacred Valley. The site of Pisac features one of Peru's only remaining intihuatanas—carved rocks that were used for astronomical observation.
Text Source:
Mayell, Hillary. "Pilgrimage Route Uncovered at South America's Lake Titicaca." National Geographic News June 2001.
Photograph by
:
Ralph Lee Hopkins/National Geographic Creative