Island of the Sun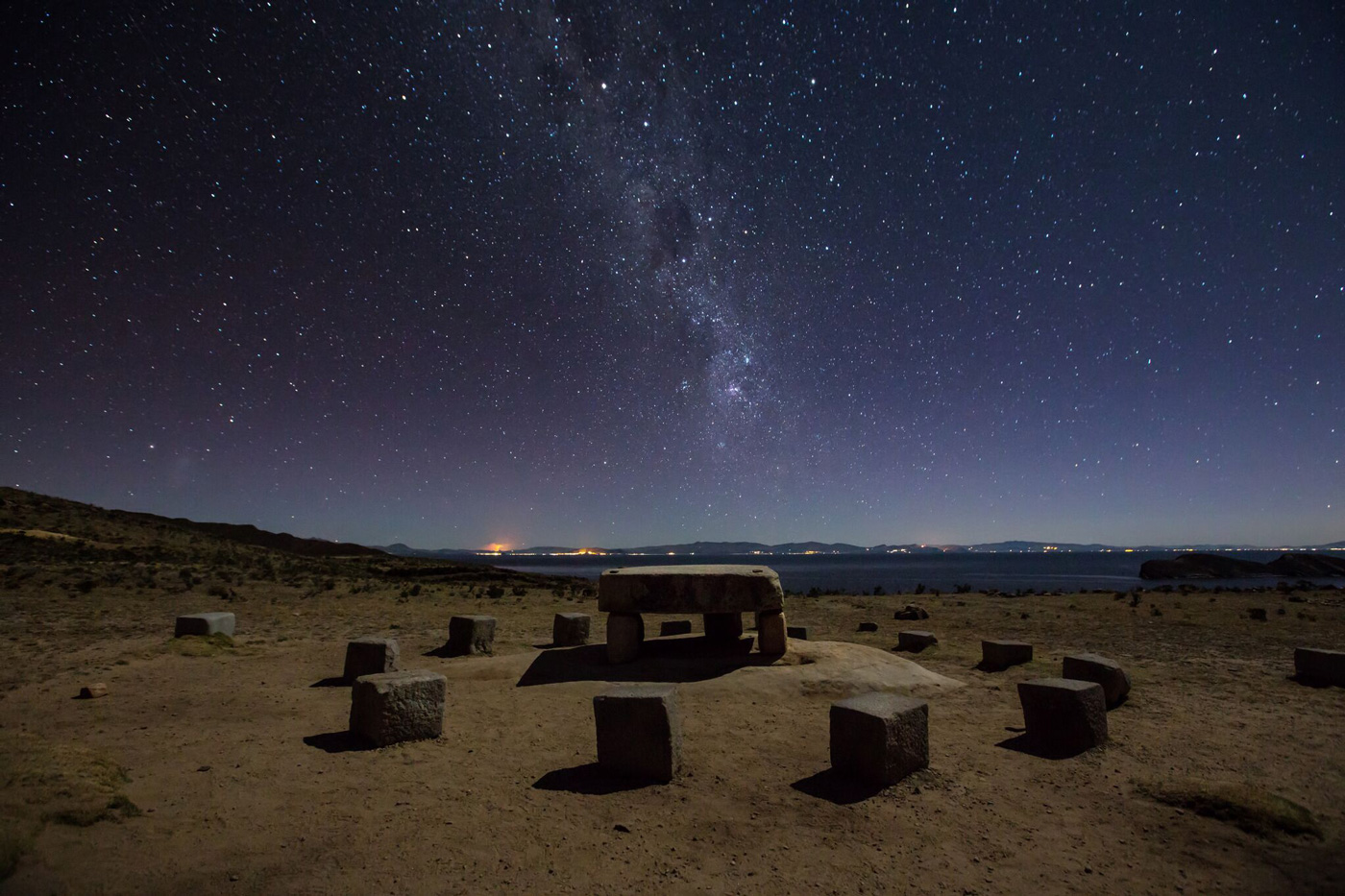 The Milky Way spans the night sky above an Inca sacrificial area near the Santuario on Isla del Sol.
Two popular pilgrimage sites the Inca (A.D. 1430-1532) held in high esteem—the Islands of the Sun and the Moon—straddle the borders of Peru and Bolivia at Lake Titicaca. These islands became a popular pilgrimage destination for the Inca, after they built temples for worshipping around A.D. 1500, prompted by their belief that the sun and the moon first arose from the islands.
According to one of the Inca creation myths, this island in the middle of Lake Titicaca, Island of the Sun, is where the waters that once covered the Earth receded and the sun god, Inti, first emerged. Today, the island—which is located on the Bolivian side of the lake—is still home to dozens of Inca and pre-Inca ruins connected by hiking trails. Among the most impressive sights are the Chincana, a labyrinth-like structure, and the sacred Titi Khar'ka—Rock of the Puma—which gave the lake its name.
Text Source:
Mayell, Hillary. "Pilgrimage Route Uncovered at South America's Lake Titicaca." National Geographic News June 2001.
Photograph by
:
Alex Saberi/National Geographic Creative