"Highly Skilled" Inca Surgeons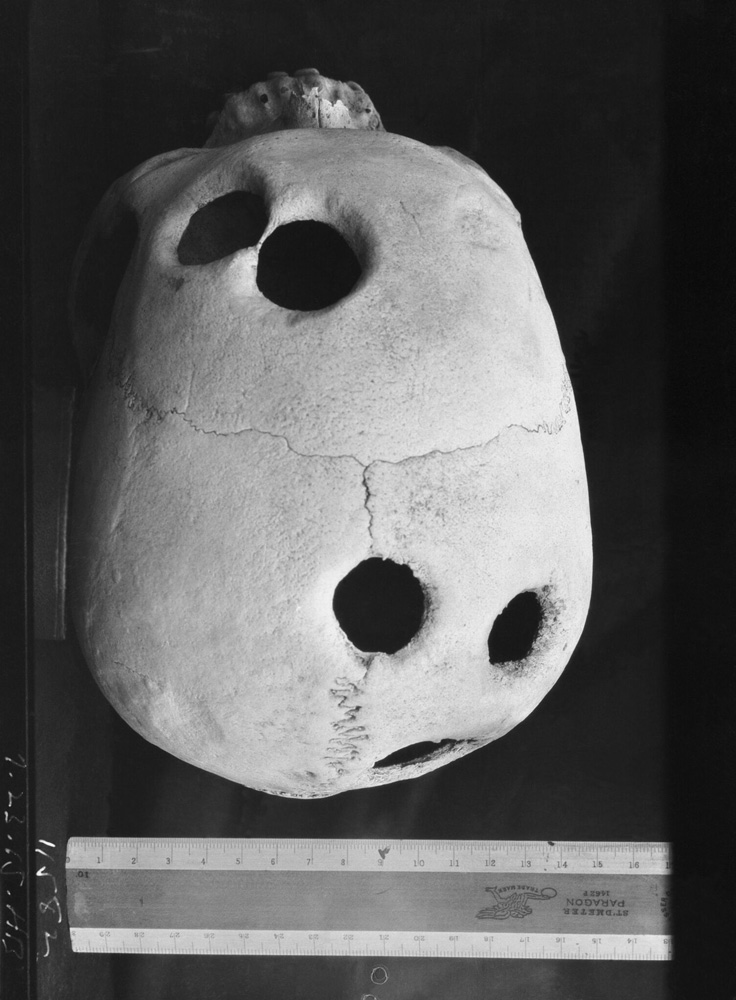 A black and white photo by American explorer Hiram Bingham of the skull of an Inca man with drilled holes from a trepanning operation.
Inca surgeons commonly and successfully removed small portions of patients' skulls to treat head injuries, according to a 2008 study.
The surgical procedure—known as trepanation—was most often performed on adult men, likely to treat injuries suffered during combat, researchers say. The new findings show that Inca surgeons had developed a detailed knowledge of cranial anatomy, says lead author Valerie Andrushko of Southern Connecticut State University. "These people were skilled surgeons," she says. Although Inca surgeons didn't have access to anesthesia or antibiotics, researchers believe they probably used medicinal plants to aid in operation. "They were aware of the medicinal properties of many wild plants, including coca and wild tobacco," Andrushko says.
Text Source:
Norris, Scott. "Inca Skull Surgeons Were "Highly Skilled," Study Finds." National Geographic News May 2008.