Partners at Pachacamac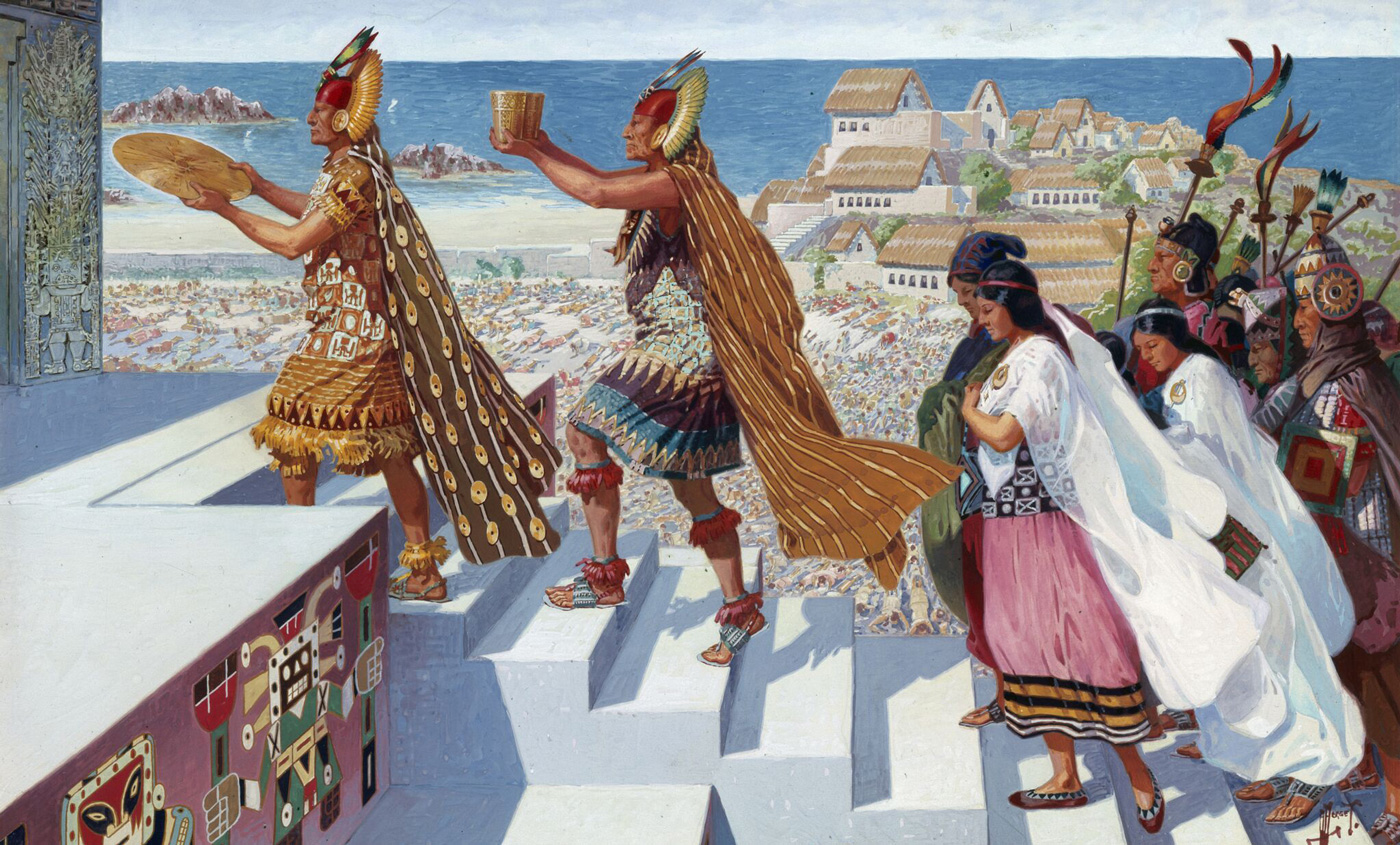 This illustration shows worshippers climbing the steps of the Temple of Pachacamac.
The Ychsma considered Pachacamac an important religious and ceremonial center. Once the Ychsma were conquered, the Inca still used the center as a pilgrimage and religious site.
Archaeologist and National Geographic grantee Matthew Piscitelli says, "What's amazing about the site is that ... the [Ychsma] Pachacamac priests were still allowed to function independently of the Inca religious specialists and were even consulted by the Inca for advice."
Text Source:
Owen, James. "Pictures: Huge Peru Tomb Found—80 Bodies, Ring of Babies." National Geographic News June 2012.
Image by
:
H.M. Herget/National Geographic Creative