John Rowe and Ancient Skywatching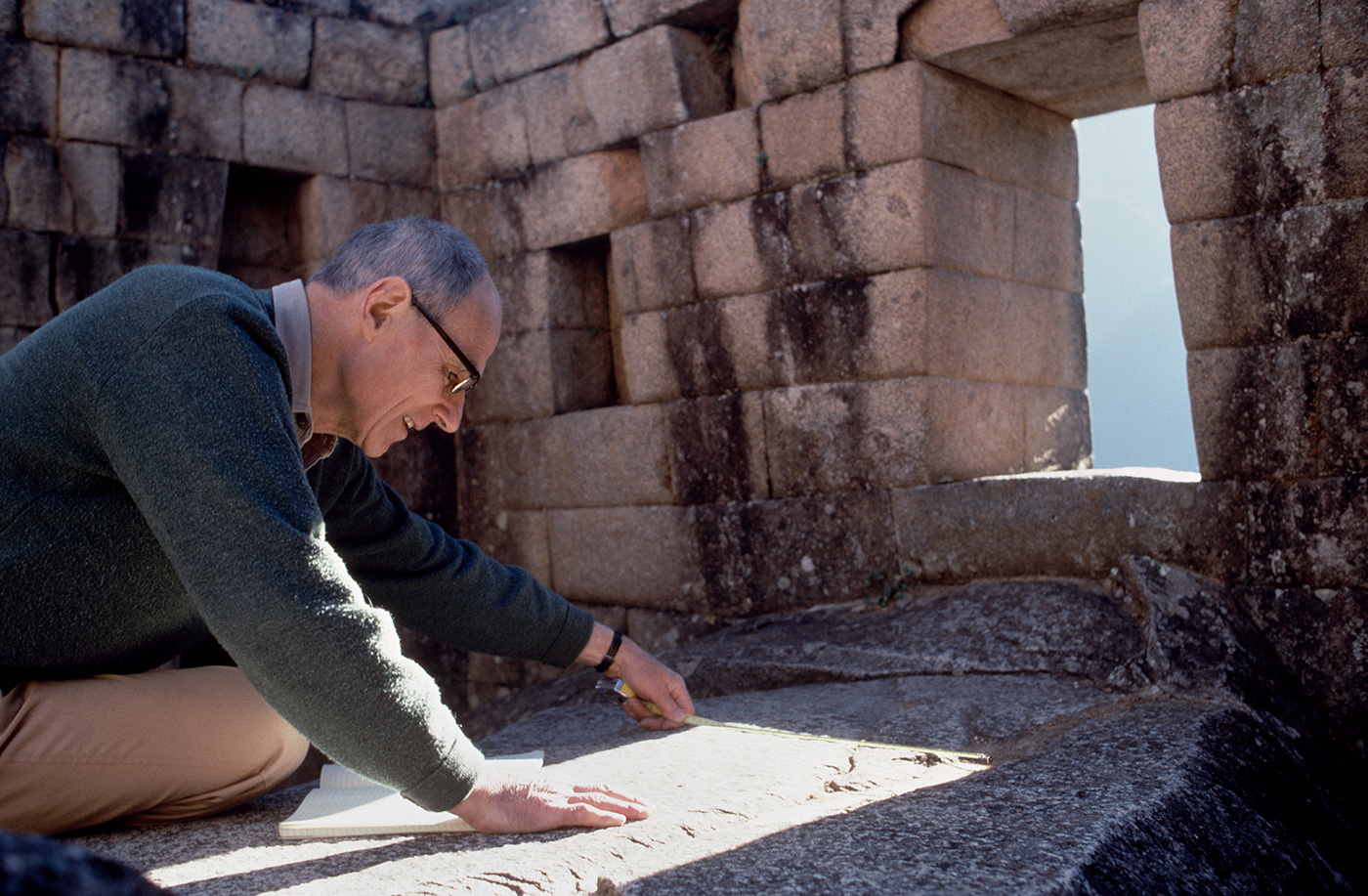 John Rowe, archaeologist, measures the sun's alignment through a temple window during the June solstice at Machu Picchu.
American John H. Rowe (June 1918–May 2004) was an archaeology professor at the University of California, Berkeley, most well-known for his research on the Inca civilization. In 1990, Rowe accompanied John Carlson, director of the Center for Archaeoastronomy at Maryland University, on an expedition to Machu Picchu to learn more about the ancient rituals that may have taken place there over 500 years ago.
Archaeoastronomy is a subfield of archaeology that seeks to understand how ancient peoples observed the motions of celestial bodies such as the sun, moon, planets, and stars. Rowe and Carlson investigated how the Inca would have timed their important agricultural festival known as Inti Raymi, or "Sun Festival." To conduct this study, Rowe and his colleagues observed the sunrise on the June solstice—the shortest day of the year in the southern hemisphere—by measuring the sun's alignment through a temple window. According to early Spanish chroniclers, the Inca paid homage to the sun on the June solstice by making offerings and reading omens in the entrails of a sacrificed llama.
Text Source:
Sacha, Bob, and John B. Carlson. "America's Ancient Skywatchers." National Geographic Magazine Mar. 1990: [76]+. National Geographic Virtual Library.