Rafael Larco Hoyle and Moche Art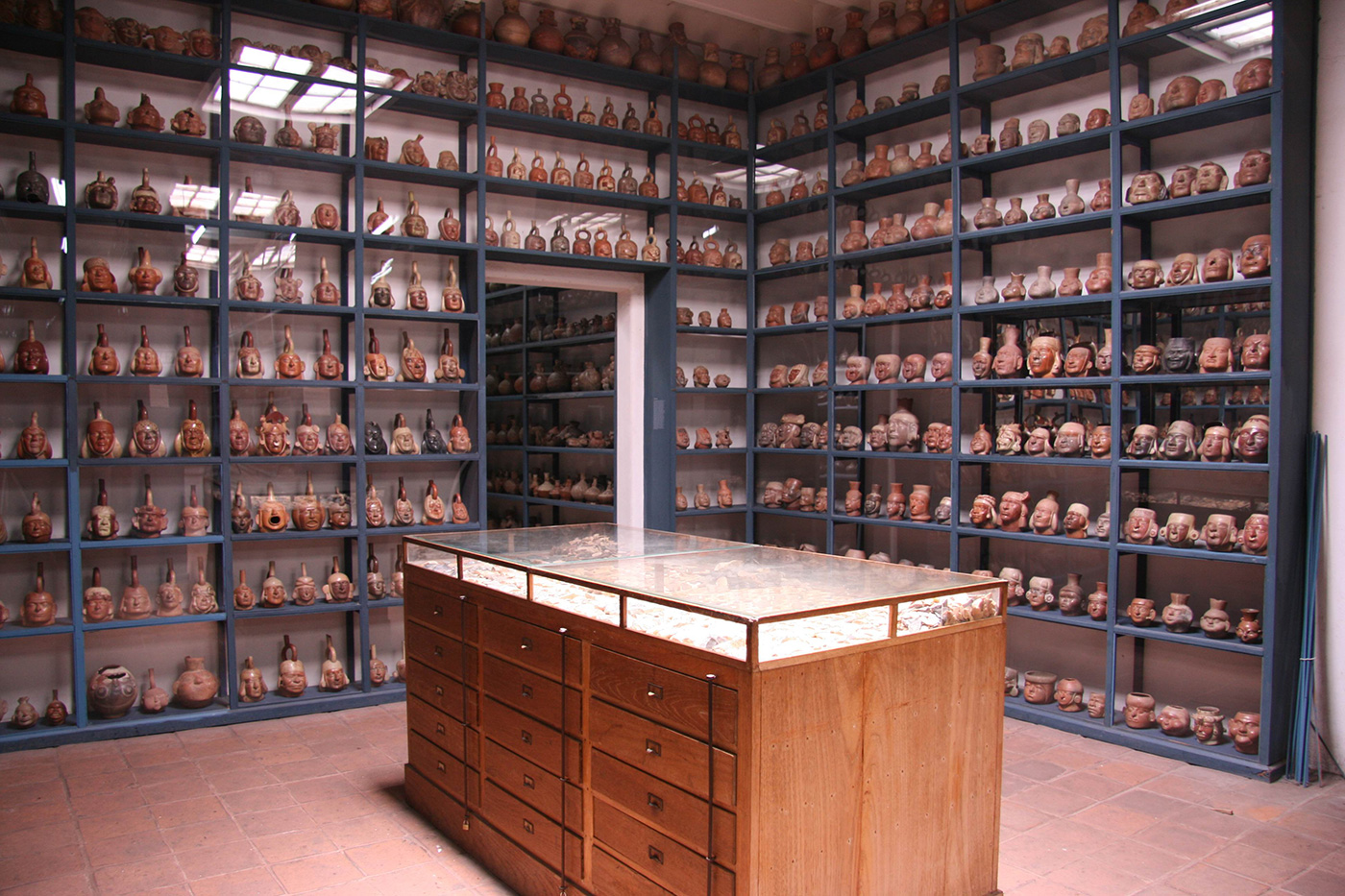 Pictured is the storage gallery of the Larco Museum.
Peruvian archaeologist Rafael Larco Hoyle (May 1901–October 1966) grew up on his family's sugar hacienda north of Trujillo in the heart of the Moche Valley. Hoyle's interest in the Moche culture started early as his father had been passionate about collecting antiquities. His father's passion became his own, and he dedicated his life to collecting pottery and other artifacts—from Moche cemeteries and ceremonial sites as well as from the private collections of other Peruvians. In the end, Hoyle amassed 40,000 pottery vessels, along with thousands of wood, metal, and textile artifacts, which filled 17 rooms at the Hacienda Chiclin, his family's estate.
Though not formally trained in archaeology, Hoyle was one of the first to systematically investigate the Moche culture by analyzing Moche iconography and art, early Spanish documents, and cultural traditions still practiced by the people of northern Peru. Hoyle's extensive collection of pre-Columbian material was ultimately moved to Lima, where it is now housed in the Rafael Larco Herrera Museum, named for his father. It exists today as a permanent testament to the advancement and craft of Moche potters. In clay, these masters of sculpture brought animals, plants, and anthropomorphic deities and demons to life. They recreated hunting and fishing scenes, mountain paintings, ritualized combat ritual, and other elaborate ceremonies.
Text Source:
Benn, Nathan, and Christopher B. Donnan. "Masterworks of Art Reveal a Remarkable Pre-Inca World." National Geographic Magazine. June 1990: [17]+. National Geographic Virtual Library.