Hiram Bingham's 1912 Account of Machu Picchu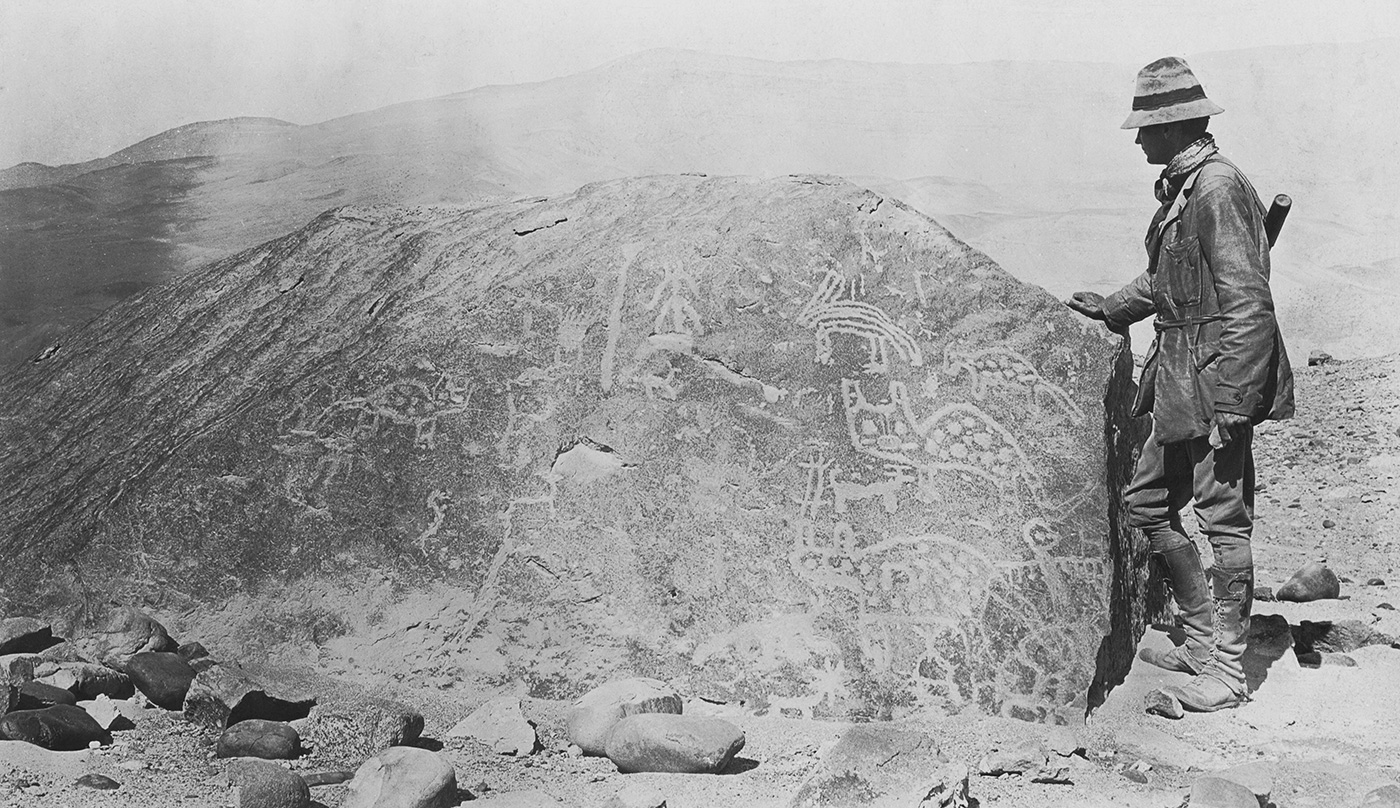 In April 1913, American explorer Hiram Bingham (November 1875–June 1956) made the front cover of National Geographic magazine with an account of his 1912 Peruvian expedition—what would become one of the most renowned stories to be printed in the magazine. The National Geographic article, "In the Wonderland of Peru," was accompanied by 250 images and featured Bingham's personal account of Machu Picchu. Bingham recounted, "The surroundings of Machu Picchu are remarkably wild and the scenery is inexpressibly beautiful." The National Geographic Society and Yale University co-sponsored the expedition.
Machu Picchu is one of the most important archaeological sites in the world and has become a major tourist attraction in South America. A citadel of cut stone fit together without mortar so tightly that its cracks still can't be penetrated by a knife blade, Machu Picchu is tangible evidence of the urban Inca Empire at the peak of its power and achievement. Tourists can roughly follow the same steep path Hiram Bingham took to witness firsthand the extraordinary views of the Machu Picchu Historic Sanctuary, which looks almost as it did in Bingham's time.
When Hiram Bingham first saw the maze of terraces and walls rising out of the thick undergrowth in 1911, he found himself in a place that, though known by some indigenous peoples, had been hidden from the outside world for nearly 400 years. "It seemed like an unbelievable dream," Bingham later wrote. "What could this place be?"
Text Source:
Bingham, Hiram. "In the Wonderland of Peru: The Work Accomplished by the Peruvian Expedition of 1912, under the Auspices of Yale University and the National Geographic Society." National Geographic Magazine Apr. 1913: [387]+.National Geographic Virtual Library.