Gordon Willey and the Virú Valley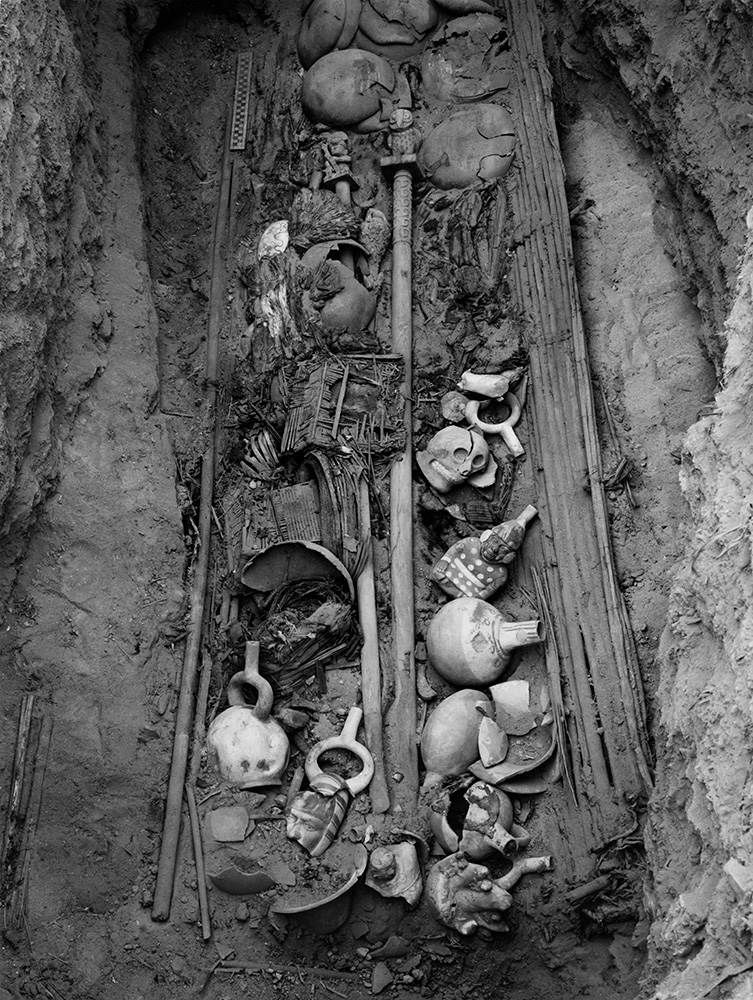 The tomb of an important Moche Indian contains the remains of a boy in the Viru Valley, Peru.
In 1946, American archaeologist Gordon R. Willey (March 1913–April 2002) of the Smithsonian Institution traveled to Peru's Virú Valley to conduct the first systematic study of settlement patterns in the Americas. Rather than limit his study to a single site, Willey examined the valley as a whole to understand how communities would have interacted with one another and develop a ceramic chronology, or timeline, for the region.
Willey pioneered a revolutionary theoretical and methodology approach of settlement pattern studies that is still used by archaeologists today to place ancient cultures in a historical context. In 1946, the Columbia University Archaeological Expedition to Peru used Willey's survey to identify the temple site of Huancaco on the south side of the Virú Valley as being of Moche origin. The expeditions that followed Willey's work in the valley resulted in the discovery of Moche ceramics and a redefining in the chronology of what were known as the earliest agricultural societies in the valley.
Text Source:
Strong, William Duncan. "Finding the Tomb of a Warrior-God." National Geographic Magazine April 1947: [453-482]. Willey, G. R. Prehistoric settlement patterns in the Virú Valley, Peru. Washington, DC: Smithsonian Institution, 1953: [155]. Bureau of American Ethnology Bulletin.